List of Business Directory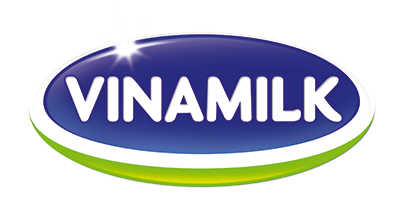 Address :
No.10 Tan Trao St., Tan Phu Ward, Dist.7, Hochiminh City
Tel :
(84-28) 54155555
Fax :
(84-28) 54161226
Email: vinamilk@vinamilk.com.vnWebsite:www.vinamilk.com.vn Sector :
- Manufacture and distribution of dairy products and value-added products.
Detail :
- CEO: Mrs. Mai Kieu Lien
- Chairman of Management Board: Mrs. Le Thi Bang Tam
- Business Registration Lisence No.0300588569 dated January 18, 2017
Issued by the Department of Planning and Investment of Hochiminh City - Business Registration Office.
- Business Tax Code: 0300588569
- Fixed capital: VND 14,514,534,290,000
- Trading capital: VND 11,568,106,864,136
- Number of employees: 7,500
- Turnover:
+ In 2014: VND 35,187,111 million
+ In 2015: VND 38,009,913 million
+ In 2016: VND 46,965,004 million
- The technology used in Vinamilk's production line:
+ Vinamilk's factories are well-equipped with the Asia's leading modern production line and equipment that are manufactured in Sweden, G7 and other EU countries with the most advanced production technology. The factories operate with a completely closed process with a 100% automatic operation from processing, canning, packing, which ensures the absolute safety and food hygiene for end consumers. In addition, the plants are equipped with the bar code tracking system from raw material inputs to finished products in order to easily trace any issue related to the products.
- Production Capacity:
+ Currently, Vinamilk owns 13 factories spreading across the country with a capacity of 1.6 million tons of products/year. In addition, Vinamilk also has three factories in the US, New Zealand and Cambodia.
+ With 13 factories, among which are 2 megafactories put into operation since 2013: Vietnam Powdered Milk Factory with a capacity of 54,000 tons of powdered milk/year and Vietnam Milk Factory (Mega) with a capacity of 800 million liters of milk/year, Vinamilk can duly meet the demand of dairy products in the local and export markets.
- Export turnover:
+ In 2014: US$ 138,164,363
+ In 2015: US$ 347,803,218
+ In 2016: US$ 381,886,988
- Main products:
+ Powdered milk, condensed milk, liquid milk, infant cereals, spoon yogurt, drink yogurt, juice and beverages, soymilk and ice cream.
- Major export markets:
+ Vinamilk's main export markets are the Middle East, ASEAN (Philippines, Thailand,…), Canada, Africa, China…
- Company demands:
+ Vinamilk looks to establish the business relationship with customers, importers and distributors of Vinamilk products in international markets with main focus on Middle East, Africa, ASEAN, China, Hong Kong and Afghanistan).
+ Vinamilk aims to expand its export markets, introducing its products to new and potential markets throughout the world and enhancing the presence of Vinamilk brand in the international markets.
---