List of Business Directory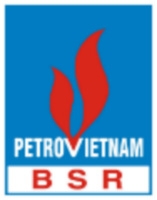 Address :
No.208 Hung Vuong Avenue, Tran Phu Ward, Quang Ngai City, Quang Ngai Province
Tel :
(84-55) 3825825
Fax :
(84-55) 3825826
Email :
info@bsr.com.vn
Website :
www.bsr.com.vn
Sector :
- Trading, import-export, stockpile and distribution of petroleum products.
- Production, trading and retail sale of petroleum products, immediate petroleum products, bio-fuel, polypropylene pallets, etc.
- Rendering the maintenance services and technical consultation in the oil refining and petrochemical field.
- Supplying the training services and manpower in the oil refining and petrochemical field.
- Rendering the marine and port services in the oil refining and petrochemical field.
- Investment and development of oil and gas projects and bio-fuel, etc.
Detail :
- General Director: Mr. Tran Ngoc Nguyen
- Chairman of Management Board: Mr. Nguyen Hoai Giang
- Decision of establishment No.101/QĐ-DKVN dated May 09, 2008
Signed by the Vietnam Oil and Gas Group.
- Business Registration Lisence No.4300378569 dated October 10, 2015
Issued by the Department of Planning and Investment of Quang Ngai province.
- Business Tax Code: 4300378569
- Charter capital: VND 35,008,973,765,754
- VND Account No. 0271007777779 at Vietcombank - Quang Ngai province branch
- Number of employees: 1,575
- Turnover:
+ In 2013: VND 154,270 billion
+ In 2014: VND 128,374 billion
+ In 2015: VND 94,133 billion
- Technological lines which are being applied at the company:
+ Technology fluidized catalytic cracking (Axen - France).
+ CCR Platforming technology (UOP - USA).
+ Technology for producing polymer Hypol II (Mitsui Chemical - Japan)
- Market: used in domestic.
- Major products:
+ Propylene

+ Liquefied petroleum gas (LPG)
+
Mogas A92
+
Mogas A95
+
Mogas E5/E10
+
Jet A1/Kerosene
+
Auto Diesel Oil
+
Fuel Oil
(FO)
+

Polypropylene



+ Sulphur
- The needs of the enterprise:
+ Currently the Binh Son Petrochemical One Member Company Limited have 3 major categories will be deployed in the near future:
. Continue to ensure absolute safety, maintain production, stable plant operation safety and sustainable performance.
. Promote and implement the work of upgrading and expanding the plant on schedule, quality assurance, safety and connect successfully integrated with existing plant operating consortium to bring success in 2021.
. Implementing progress equitization BSR to attract domestic and foreign resources, generate funds for development projects for the oil refinery.
---