Domestic consumption of seafood trending upwards
Wednesday, October 10,2018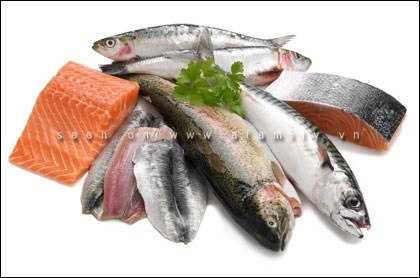 AsemconnectVietnam - Seafood consumption in the domestic market is predicted to increase sharply, with the annual average expected to hit 33-35 kilos per person by 2020, said acting director of the Agriculture and Rural Development Ministry's Agricultural Market Processing and Development Nguyen Quoc Toan.
Speaking at a conference on developing the domestic seafood market in Ha Noi on Monday, Toan said seafood consumption among the country's 97 million people was 31 kilo per head in 2017. It will likely increase as income and living standards rise.

"Viet Nam also receives more than 13 million international visitors every year, so there is great potential for the market to develop," said Toan.
Viet Nam has about 600 large-scale seafood processing units for export and nearly 4,000 small- and medium-scale units. In total, the plants produce more than 540,000 tonnes of seafood products annually worth over VND 20 trillion (US $854.88 million), and employ 40,000 workers.

"In fact, products with stamps to certify their origins are well received by consumers," Toan said. "There are still several problems with our production and seafood raising ponds, and customers like knowing where their food is coming from. This is an opportunity for us to perfect the production process to serve the domestic market."

In order to boost domestic consumption, Toan said new policies are needed that will attract investors and enhance production chains.

According to a report by the Ministry of Agriculture and Rural Development, seafood export between January and September period was estimated at $6.4 billion, an increase of 7.2 per cent over the same period last year. Vietnamese seafood is exported to 164 countries and territories.
Source: VNS