RoK businesses increase investments in Hanoi
Thursday, September 13,2018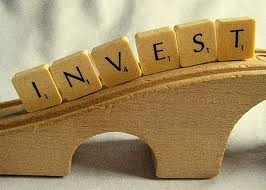 AsemconnectVietnam - Hanoi desires further investment from the Republic of Korea's (RoK) businesses, especially in fields such as transport infrastructure, public passenger transport, environment, health, education, hi-tech agriculture and human resource training for the IT sector in order to meet the requirements of Industry 4.0.
The Vice Chairman of the Hanoi People's Committee, Ngo Van Quy, made the statement on September 12 at a reception in Hanoi for Chairman of the Federation of Korean Industries Huh Chang Soo, who led the delegation to seek investment opportunities in the capital city.

At the function, Mr Quy outlined the situation in the capital city, noting that Hanoi's economy has recorded a strong growth rate of 7.5% per year in recent years with the rate of skilled workers reaching 62%. Foreign investment attraction has increased remarkably, while the Republic of Korea ranks third among investors pouring capital into the city with roughly US$5.3 billion.

For his part, Chairman of the Federation of Korean Industries Huh Chang Soo described Vietnam as one of the Southeast Asia nations with the fastest socio-economic development rate as a result of political stability, advancements in infrastructure, high quality human resources, huge consumption market and long-term development potential.

Huh Chang Soo said Korean investors and businesses are keen to recruit from Vietnam's labour pool, with a particular interest in Hanoi's skilled workforce, as well as promoting import-export and outsourcing activities in Vietnam.

He stressed that information technology, communications and hi-tech heavy industries are areas in which Korean companies wish to invest in Vietnam, noting that RoK businesses have the capability, experience and technologies to support Vietnam in keeping pace with the rapid progress of the Fourth Industrial Revolution.

Korean businesses hope to receive support from Hanoi to help them increase the scale of investment in the capital city for mutual benefit and contribute to stimulating Vietnam's socio-economic development.
Source: VOV.VN