EU offers export opportunities
Wednesday, August 8,2018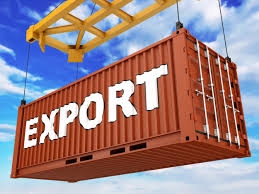 AsemconnectVietnam - Viet Nam, with strength as a tropical agricultural country, has been integrating deeply into the global economy as it can produce a variety of agricultural products with high nutritional and commercial value.
However, it is still facing a number of difficulties in expanding its export markets.
The comment was made by Deputy Director General of the Trade Promotion Department under the Ministry of Industry and Trade (MoIT) Do Kim Lang at a seminar entitled 'Trade Promotion of Agricultural Products and Foodstuffs to EU and Japan Markets' held in Ha Noi on Tuesday.

The seminar aimed at contributing to the development of economic and trade relations between Viet Nam and EU countries and Japan, as well as updating market information for Vietnamese exporters.

According to statistics for the second quarter of 2018 released by the Viet Nam Customs, the country has more than 10 major agricultural exports, present in more than 160 countries and territories around the world including big markets such as the US, the EU and Japan. Among the products, there are exports of over US$1 billion such as coffee, rice, cashew nuts, vegetables and pepper.

Export turnover of agriculture, forestry and fisheries in the first seven months of 2018 was estimated to reach $22.2 billion, up 7.8 per cent over the same period of 2017. With this figure, Viet Nam has the opportunity to be in the top five countries exporting agricultural products.

However, Lang said processing capability was still limited and branding was not yet developed so that the country's export of agricultural products and foodstuffs is high in volume but its value is not yet improved. Meanwhile, the profit is shared through many intermediaries.

"In addition, the integration process is also a challenge when enterprises face a range of problems on market competition, protection measures through technical barriers such as standards, requirements on quality and safety, inspection procedures and certification in accordance with standards," said Lang.

Tran Ngoc Quan, deputy director of the EU Market Department under the MoIT, noted that the EU had great demand for agricultural products, especially tropical ones. However, they paid a lot of attention to the quality and value of products as well as food hygiene and safety.

"Europe is located in the temperate zone, with no conditions for production of tropical agricultural products. Thus, in bilateral trade, Viet Nam has particular advantages in producing and exporting tropical agricultural products to this region," said Quan.

"However, the EU is a market with many non-tariff barriers to product quality, food hygiene and safety. Therefore, exporters should meet requirements to access the market," he added.

Quan said it was important to be aware of the commitments made by Viet Nam and its partner countries, changing business thinking, seeking opportunities to cooperate with foreign partners, participating in global supply chains and improving labour productivity and work skills for the industry.

"The EU is currently drafting new, more stringent regulations on quality standards for a number of crops such as pepper and spices. When these regulations are applied, the products of Viet Nam will face great difficulties, affecting export turnover," said Quan.

In addition, he said seafood products of the country still faced the "yellow card" warning for illegal, unreported and unregulated (IUU) fishing. The EU will continue to closely monitor the country's changes in law and actions until October this year.

"As we all know, a country with a yellow card has six months to deal with the shortcomings. If there is no improvement under the EU assessment, it will be transferred to the red card. On the other hand, environmental groups can take advantage of this issue to lobby for prevention of free trade agreements (FTA), or if Viet Nam reaches FTAs, the country will be in a very disadvantageous position if it is not allowed to export seafood," Quan said.
Source: VNS