Demand for international express delivery booms on back of e-commerce growth
Monday, May 14,2018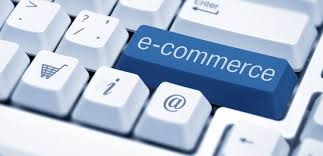 AsemconnectVietnam - Economic growth and Vietnamese consumers' habit of buying on foreign websites are creating opportunities for premium express services in the country, experts said.
Individual consumers such as Nguyen Hong Ha of HCM City's District 7 prefers to buy goods such as clothes and cosmetics on foreign websites. In the past, she had to use middlemen to buy these products, but now, she does it herself.

"With a credit card and a reliable international express delivery services by reputable companies, I can now order products from several websites, not only in Vietnam but from anywhere around the world," she said.
Individual consumption is not the only factor behind the growing demand for premium express delivery services. Beyond that, companies are looking to tap into the global e-commerce opportunity by expanding across borders, while many others are also importing products overseas.

Supporting the growth of e-commerce, DHL Express, the world's leading international express services provider, recently deployed its first ever Airbus A330-300 for its air network, servicing the fast-growing markets of Malaysia, Vietnam and Hong Kong.

The new passenger-to-freighter (P2F) is the first of four to join the DHL Express fleet under a new P2F deal with Elbe Flugzeugwerke (EFW), a joint venture between Airbus and Singapore Technologies Aerospace, flying six times a week. The new aircraft, which has a gross payload of 61 metric tonnes, is ideal for serving the international express and e-commerce cargo markets, which involve high volume and low density operations.

Regarding the new service, Ken Lee, CEO, DHL Express Asia Pacific, said: "E-commerce is expected to generate US$1.365 trillion in total retail sales across Asia this year, a number that will more than double to $3 trillion by 2021. The introduction of the passenger-to-freight A330-300 marks a significant step forward in enhancing our service standards to match the evolving needs of our customers, e-commerce merchants and other businesses tapping into the intra-Asia trade growth."

The company has 22 dedicated aircraft and four main air hubs in the region. The company said the new freighter would enhance its capability to provide better services to a large number of customers in the Asia Pacific, especially Vietnam.

This new freighter, combined with a newly opened service centre in Binh Duong, allows the company to better support its growth in Vietnam.
Sean Wall, Executive vice president, network operations and aviation, DHL Express Asia Pacific, said: "The rising income levels and internet access have powered a veritable e-commerce revolution in Asia's cross-border trade. The new A330-300 will provide cost-efficient and high-volume capacity — carrying more than 20 per cent extra cargo than other mid-range cargo aircraft — needed for businesses to take advantage of these intra-Asian opportunities."

"We worked on increasing our transit capacity on this route, because we know the demand is there and that our customers will benefit from increased service efficiency in this area. Thanks to this latest addition, businesses and consumers in HCM City can enjoy early arrival and latest departure times to and out of the city," Shoeib Reza Choudhury, General director of DHL-VNPT Express, said.

"We will continue to invest to expand our trade network and enhance our ability to deliver excellent services with simplicity to maintain our leading position in the Vietnam international express market," he added.
Source: VNS