Vietnamese auto manufacturers swim against the stream
Monday, April 17,2017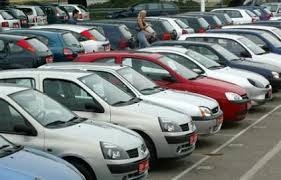 AsemconnectVietnam - Thanh Cong and Truong Hai are determined to export cars, despite a cut in import tariffs on cars scheduled to take effect in 2018.
Under bilateral and multilateral free trade agreements, the tariffs on car imports to Vietnam will be decreasing.
Under ATIGA, for example, from 2018, the tariff on CBU imports from SE Asia will be cut to zero percent from 30%.
The slashing of the import tariff on cars has put pressure on Vietnam's automobile industry.
With a low localization ratio and high production costs, domestically made cars are less competitive than CBU imports.
However, the failure of the plan to develop the domestic automobile industry is not a problem for joint ventures. But some of them can make money by importing cars, which are getting cheaper thanks to tariff cuts.
Official reports show the sharp increase in car imports in recent months. The Hiep Phuoc Port, for example, reported that over 5,500 cars of different kinds from ASEAN countries went through the port in the first three months of the year, or three times higher than the same period last year.
While other automobile manufacturers tend to focus on importing cars to sell domestically, Truong Hai and Thanh Cong have decided to increase production capacity to export cars.
Analysts commented that Truong Hai and Thanh Cong are taking risks, because they don't have much time to fulfill their plan: the tariff on ASEAN imports will be cut to zero percent after less than one year.
Truong Hai, when joining the automobile industry 20 years ago, decided to develop trucks and buses. And the two products now serve as the fulcrum for it to develop cars now.
Truong Hai's president Tran Ba Duong, once told the press that besides the automobile plant, he also invested in real estate and agriculture in a plan to develop a multi-field conglomerate, in which business fields help each other develop.
Truong Hai has slashed the selling prices of Kia and Mazada in recent years. And it will not be a far-off prospect that Truong Hai may export Mazda to the South East Asian market under the zero percent tariff.
Meanwhile, Thanh Cong has teamed up with Hyundai South Korea to set up a joint venture with the target of exporting cars, especially to SE Asian markets.
Source: vov/Vietnamnet