Vietnam a viable market for overseas expansion
Monday, March 20,2017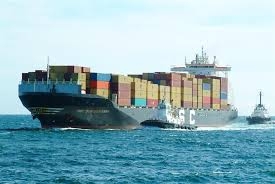 AsemconnectVietnam - The strong numbers are proof that Vietnam remains one of the key South-east Asian markets for Singapore companies big and small.
As at the end of 2016, Singapore maintained its status as the third-largest foreign investor in Vietnam - after South Korea and Japan - with registered cumulative investments of US$37.9 billion in 1,786 projects.
Singapore is also the top investor among all the Asean member states, with the Lion City accounting for about 60 per cent of Asean's total foreign direct investment into Vietnam.
Overall, Singapore was Vietnam's sixth-largest trading partner in 2015, while Vietnam ranked as Singapore's 12th-largest. Last year, bilateral trade stood at S$19.8 billion.
Ivan Tan, the group director of South-east Asia and Oceania at International Enterprise (IE) Singapore, notes that manufacturing continues to be a "very viable" opportunity for Singapore firms eager to expand in Vietnam.
Mr Tan, an IE Singapore veteran of more than 11 years who took on his current portfolio in April 2015, oversees nine of the statutory board's 37 overseas centres. Two of those are in Vietnam's two traditional commercial centres of Hanoi and Ho Chi Minh City.
He cites several reasons for his optimism in Vietnam as an attractive investment destination - a young, skilled labour force; abundant natural resources; the close proximity to China; and the fact that it is more cost-competitive than China and Thailand in the production of labour-intensive goods.
Among the Singapore firms active in Vietnam are garment manufacturers Ramatex and Bodynits, food companies Gold Roast, Hock Hin and Food Empire, and real estate developer Mapletree.
"We encourage Singapore manufacturing players in apparel, consumer electronics and food manufacturing to consider Vietnam favourably for export-oriented manufacturing," Mr Tan told The Business Times in a recent interview.
There are seven Vietnam-Singapore Industrial Parks (VSIP) scattered across the country, including Hai Phong (about 120km east of Hanoi) and Quang Ngai (roughly 900km south of Hanoi).
The first VSIP in Binh Duong province celebrated its 20th anniversary last year. In total, the parks have attracted over US$9 billion in investments, with around 600 companies providing jobs for more than 170,000 workers.
There is also a 500-hectare Ascendas-Protrade Singapore Tech Park in Binh Duong, while the Mapletree Business City (also in Binh Duong) is a 75-hectare industrial and business park development.
According to Mr Tan, Singapore companies that prefer to locate themselves in an industrial park with good supporting infrastructure can consider the VSIPs as they offer a familiar "plug and play" environment.
"Across the VSIPs, about 10 per cent of their tenants are Singapore companies, a noteworthy figure considering Singapore's small home base of manufacturers," he says.
And as Vietnam moves up the industrialisation value chain and gradually reduces its reliance on labour-intensive industries, Mr Tan feels that Singapore's industrial park players can offer "higher value-add activities and focus on innovation-related developments".
As part of its plans to promote Vietnam as an investment destination in the near term, IE Singapore will continue to facilitate manufacturing projects and investments there.
Mr Tan says the statutory board is already engaging Vietnamese manufacturers to explore how Singapore's technologies can be tapped to improve the efficiency and productivity of Vietnam's factories.
There will also be an increased focus on the Mekong Delta region, which contributes 60 per cent of Vietnam's seafood exports and over 90 per cent of rice shipments.
Mr Tan shares that Can Tho, the biggest city in the Mekong Delta and one of the most developed provinces, is considering building a logistics centre to be the main point of delivery for export from the region.
"That offers opportunities for Singapore companies, not just in the food sourcing business, but also those in the port, cold-chain logistics, and related services sectors," he says.
Source: Reuters.com