Trade ministry relaxes auto import procedures
Thursday, March 16,2017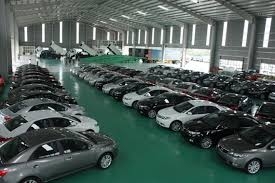 Those traders importing cars of nine seats or below are no longer required to produce Ministry of Transport-issued auto maintenance certificates when performing import procedures as before.
The Ministry of Industry and Trade on March 9 issued Circular 04/2017/TT-BCT on amendments and supplements to Circular 20/2011/TT-BCT on procedures for imports of passenger cars of under nine seats.
The new circular has removed the requirement that traders submit the certificates of warranty and maintenance out of the list of conditions when importing autos.
Under the new regulation, those importing under-nine-seat cars still have to submit letters of authorisation from automakers or show agent contracts legalised by Vietnamese diplomatic offices overseas.
Therefore, the new circular helps auto importers reduce customs paperwork but not relaxing business conditions for auto traders so as to increase the number of importers of cars under nine seats.
Since Circular 20 came into force in 2011, many auto import enterprises have seen business stonewalled as they could not secure agent contracts or letters of authorisation; as a result, a large number of small car importers have shut down business or shifted to other business areas.
Currently, only members of the Vietnam Automobile Manufacturers Association (VAMA) including Thaco, Toyota, Honda, Ford, and Mercedes-Benz as well as distributors of famous brands such as Audi, BMW, Porsche and Subaru are eligible to import cars into Vietnam.
Source: Intellasia.net