Pepper output sees significant rises amid low prices
Friday, August 23,2019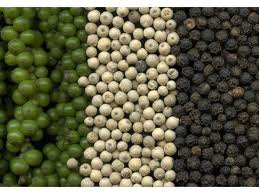 AsemconnectVietnam - Vietnam's pepper output has seen a remarkable increase over the course of the year despite low prices and a decreasing cultivation area, according to the Department of Crop Production under the Ministry of Agriculture and Rural Development.
The Department of Crop Production said that pepper prices have continued to plunge since the beginning of the year, with the average price being VND40,000 per kilo. However, since the start of June, pepper prices have increased to between VND45,000 and VND47,000 per kilo.
Despite a fluctuation in prices, pepper output has increased significantly due to a surge in overall productivity. Although productivity has surged, the country's pepper cultivation area has reached 145,447 hectares, a fall of 4,000 hectares in comparison to last year.

The first five months of the year saw Vietnam's pepper exports at an estimated 144,000 tons, earning US$372 million in the process, representing a 33.2 per cent rise in volume, and fall of 2.4 per cent in value against the same period last year.
The average export price during the first four months of the year saw a drop of 25.9 per cent to US$2,621 per ton compared to last year's corresponding period.
Over the course of the year, pepper prices have remained low in comparison to previous years as a result of excessive supply sources. In the short term, the global pepper market is expected to see a fall in prices due to oversupply. Global pepper prices are projected not to rebound in the near future.
Source: VOV.VN