Trade promotion eyes new markets
Wednesday, March 13,2019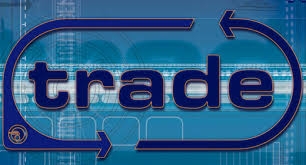 AsemconnectVietnam - Viet Nam is seeking new markets to diversify export destinations and raise export turnover.
Experts proposed that amidst increasingly competitive trade disputes, besides surrounding markets and partners with FTAs, Viet Nam should explore new and far-reaching markets including the Middle East, Africa, and Latin America to diversify export markets and raise export revenues.
An official from the Ministry of Industry and Trade assessed that Latin America is a dynamic region with high average growth rates, ranking the second in the world only after Asia.

Over the recent years, Latin America has become an important trade partner of Viet Nam in which trade volume yearly surges by about 20%. Brazil, Argentina, Mexico, and Chia are Viet Nam's trade partners with over US$ 1 billion two-way trade turnover each.
The region has an over 650 million population with high income per capita with VND 15,000-15,000 per year. It also has high demands for Vietnamese exports including rice, footwear, garments and textiles, aquaculture, furniture, and computers.

Viet Nam's overseas shipment to Latin America is expected to help Vietnamese exports to diversify market and reduce pressure for traditional markets. Viet Nam targets to raise two-way trade turnover to US$ 15-18 billion by 2021.
In addition, other two markets - the Middle East and Africa are potential heavens for Vietnamese exports. The Middle East has big purchasing power and high payment capacity thanks to abundant finance sources.

The Middle East heavily relies on imports which Viet Nam has strengths. Meanwhile, Africa has high demands for food, foodstuff, and consumer goods.
Experts suggested enterprises attend trade promotion activities including market research and fair attendance to catch up with customers' demands. Enterprises were proposed to build strategies to penetrate the markets and produce appropriate products.

Besides geographical market accession, experts suggested Viet Nam explore new markets in consumption subjects especially Muslim countries.
Statistics showed that there are 1.6 million Muslim people worldwide chiefly in the Middle East and ASEAN.
Muslim countries set few technical barriers and low import tariffs. These are vast opportunities for Viet Nam to tap the markets and raise export turnover.
Source: Reuters.com