Fruit, vegetable exports down 9.9% in Jan-Feb
Wednesday, March 13,2019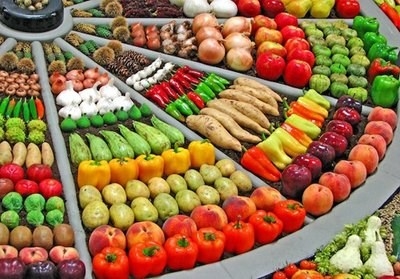 AsemconnectVietnam - The export turnover of fruits and vegetables fell 9.9% year-on-year to US$ 584 million in the first two months of 2019, according to the department of agro-product processing and market development under the Ministry of Agriculture and Rural Development.
According to the Ministry of Agriculture and Rural Development (MARD), Viet Nam earned some US$321 million from fruit and vegetable exports in January 2018, a year-on-year increase of 36.9%.

Strong growth was seen in the Republic of Korea (up 68.2%), the Netherlands (up 60.2%), Australia (up 54.8%) and the United Arab Emirates (up 36.8%).
In January, China ranked first in importing fruits and vegetables from Viet Nam with 72.6% of the market share.

The reduction was attributed to fluctuations of the fruit and vegetable market in February due to the prolonged Lunar New Year (Tet holiday).
Notably, In January the U.S. allowed the imports of fresh mangoes from Viet Nam. This is the sixth fruit exported to the market, after dragon fruit, langon, rambutan, ?thieu? lychee and star apple.

In 2018, the U.S. was one of the markets with the most impressive growth of 37% compared to 2017. It is forecast that Viet Nam?s fruit exports to the U.S. will continue seeing high growth thanks to the export of mangoes.
Source: Reuters.com