Asia Coffee-Indonesia's main harvest seen early, Vietnam slows on London dip
Thursday, May 17,2018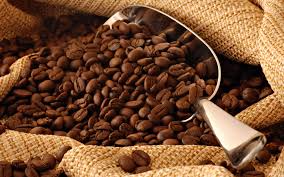 AsemconnectVietnam - Indonesia's coffee premiums tightened on expectations of an early harvest this year, while trade in Vietnam was slow as prices in the London market fell, traders said on Thursday.
Premiums for Indonesia's grade 4 defect 80 robusta
COFID-G4-USD
retreated to $40-$50 a tonne to London's July contract
LRCN8
from $70-$80 previously, traders said.

A trader said prices in southern Sumatra, Indonesia's main robusta growing region, eased as the main harvest is expected to arrive earlier than usual this year. In some areas it could be as early as this month, he added.
Indonesia's main harvest is normally around July, while some areas in Lampung had a mini harvest in March and April.

London's July contract dropped as much as 8 percent in the past two weeks before recovering slightly to close at $1,737 a tonne on Wednesday, Thomson Reuters data showed, but traders in Vietnam said the gain was not attractive enough to trade.
Traders offered to buy beans from farmers at 35,400-36,800 dong ($1.55-$1.62) per kg
COFVN-DAK
in Daklak province, Vietnam's main coffee growing region, but farmers were reluctant to sell at such a discount.

Vietnamese farmers were able to sell at as high as 47,650 dong per kg last year when Vietnam struggled with severe weather and a smaller crop, but prices have dropped to 36,000-38,000 dong this year on robust supply.
Discounts to the July contract for Vietnam's 5 percent black and broken grade 2 robusta
COFVN-G25-SAI
were at $110 a tonne, but traders said barely any trades were done due to low demand and the inverted market in London.

Vietnam's April coffee exports fell 22.2 percent from a month earlier to 155,689 tonnes, slightly lower than a government estimate of 160,000 tonnes.
Source: Reuters