VN to up investments in Bangladesh
Thursday, March 8,2018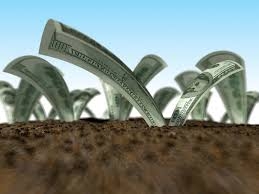 AsemconnectVietnam - Viet Nam will promote its investment activities in Bangladesh, especially in the areas of mutual co-operation such as telecommunications, information technology, agriculture, food processing, petroleum and infrastructure development.
The information was released by President Tran Dai Quang at the Viet Nam – Bangladesh Business Forum yesterday, as part of his State visit to Bangladesh from March 4 to 6.

Speaking to some 300 corporate representatives from the two countries, Quang said Viet Nam and Bangladesh had many similarities and could support each other — an important condition for businesses of the two countries to strengthen co-operation and investment.
"Viet Nam appreciates the potential and opportunities for investment co-operation in Bangladesh," said Quang.

Based on the current policies to attract foreign investment and measures to improve the investment environment that Bangladesh is implementing, such as the establishment of economic zones and reform on procedures and tax, the President proposed the authorities of Bangladesh strengthen their support and create more favourable conditions for Vietnamese businesses to access the Bangladesh market. Meanwhile, Viet Nam will encourage Bangladesh enterprises to invest in fields where it is strong and will be of use to Viet Nam.

President Quang also stressed that with the dynamism of the business community of the two countries, bilateral trade between the two sides would exceed US$1 billion this year and could reach or even exceed $2 billion by 2020.

Quang said he was pleased to see the friendly relations between Viet Nam and Bangladesh, increasingly consolidated and developed, especially the visits of senior leaders that had created new co-operation in many fields, including trade and investment.

He was impressed by the country's tremendous socio-economic development, which is considered a successful model for poverty reduction, promotion of equality, social justice and maintenance of steady growth. In line with the implementation of the Vision 2021, Bangladesh is realising its goal of joining the middle income country group and aiming to become a digital nation with advanced science and technology.

At the forum, the president also introduced to the Bangladesh business community the remarkable achievements of Viet Nam after more than 30 years of renewal, especially in terms of GDP growth, trade scale and foreign investment.

With the improved investment environment, competitive investment costs, improved transport infrastructure and attractive economic development policies, Quang emphasised that Viet Nam continued to maintain its position as a strategic investment destination for foreign investors. To date, Viet Nam had some 1,170 offshore investment projects in 69 countries and territories, with a total registered capital of more than $20 billion in various sectors, such as mining, telecommunications, agriculture and forestry, information technology, finance–banking and services.

The forum was jointly organised by Viet Nam's Ministry of Planning and Investment and the Federation of Bangladesh Chambers of Commerce and Industry (FBCCI).
Established in 1973, FBCCI is an organisation representing 3.5 million businesses in Bangladesh. With a large network of chambers of commerce and industry, including the Bangladesh-Vietnam Business Council, FBCCI has a strong and important role to play in the promulgation of policies on economy and trade of the Bangladeshi government, especially the policies for foreign businesses to invest in the Bangladesh market.

Earlier on Monday President Tran Dai Quang met President of Bangladesh Abdul Hamid, Speaker of the Parliament of Bangladesh Shirin Sharmin Chaudhury and received the Chairman of the Workers' Party of Bangladesh Rashed Khan Menon and the President of the Federation of Bangladesh Chambers of Commerce and Industry Shafiul Islam.
Source: VNS