Activities to mark Vietnam ethnic groups' Cultural Day
Friday, April 5,2019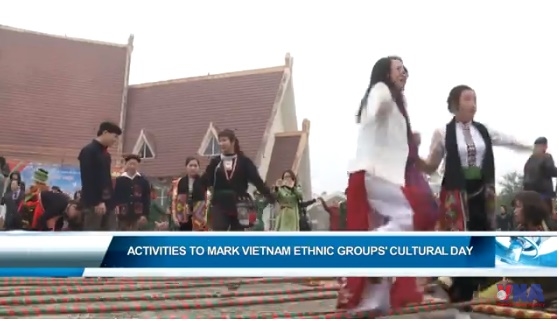 AsemconnectVietnam - "Colourful Vietnamese ethnic groups" will be the theme of a series of activities to be held at the Vietnam Ethnic Culture and Tourism Village to celebrate the Vietnamese Culture Day (April 19) and Hung Kings commemoration (the tenth day of the third lunar month).
Lai Chau highland fair from April 27 to May 1 will recreate the highland market space with traditional dishes, national culture, folk games, and products of the Mong, Dao, Thai, Muong and Kho Mu ethnic groups.


The organiser will also recreate traditional festivals, such as the La Ha ethnic festival; as well as the swing ceremony ritual of the Ha Nhi ethnic group; the new rice festival of the Si La ethnic group and the Ha Nhi ethnic rainy season festival.
On the anniversary of Hung Kings Commemoration, the management board will introduce the culture and customs of the Vietnamese people and let tourists experience them at the "Common House" of 54 ethnic groups in Vietnam.
Source: VNA