Events spotlight Nguyen Dynasty wood blocks, heritage conservation in digital age
Monday, September 25,2023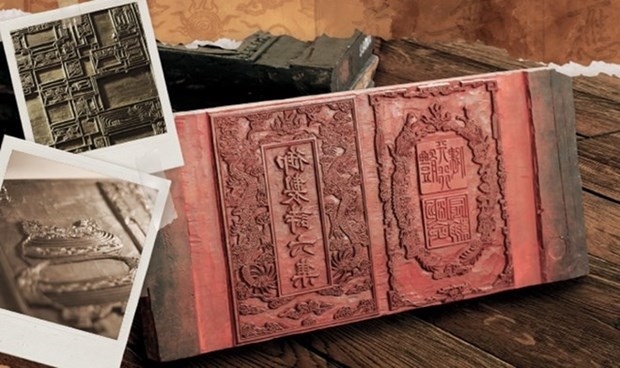 AsemconnectVietnam - The National Archives Centre IV in the Central Highland province of Lam Dong has organised an exhibition on printing wood blocks under the Nguyen Dynasty (1802-1945) and a cultural event on heritage conservation in the digital age, gathering the participation of nearly 200 delegates.
A total of 33,971 woodblocks engraved with Chinese characters are kept at the centre. The wood blocks were used to print books in Vietnam during the 19th and early 20th centuries, with their rich and diverse content reflecting many aspects of Vietnamese society under the dynasty. In 2009, UNESCO recognised the woodblocks as Vietnam's first World Documentary Heritage.
At the two events, participants experienced the use of hologram technology to understand the story of the woodblocks through sand art, 3D mapping technology to see the process of compiling and engraving woodblocks, and virtual reality technology and QR code scanning to access exhibition information.
They also engaged in a discussion about digital transformation in harnessing the value of archival documents with managers and experts in the fields of archives and technology.

In 2009, UNESCO recognised the Nguyen Dynasty woodblocks as Vietnams first World Documentary Heritage. (Photo: VNA)
In his remarks, Deputy Minister of Home Affairs Nguyen Duy Thang praised the approach of leveraging the value of archival documents by combining tradition with modernity. He noted that the use of digital technology to recreate the woodblock's formation history, engraving processes and carved information allows the public to access their almost original forms./.