Dairy giant reports higher revenue, lower profit in Q3
Saturday, November 3,2018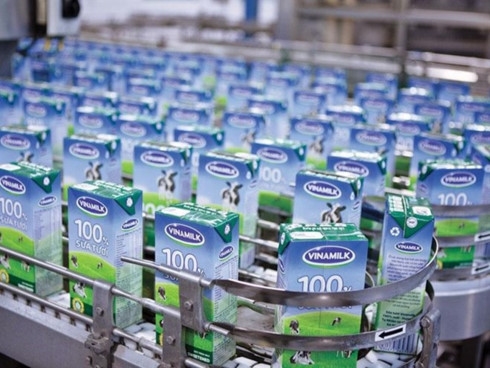 AsemconnectVietnam - The Vietnam Dairy Products Joint Stock Company (Vinamilk) has reported its combined revenue rose 3.3% year-on-year in the third quarter of 2018 to VND13.73 trillion (around US$586.8 million).
However, Vinamilk's pre-tax profit was down 5.9% to more than VND3 trillion (US$128.16 million) as costs increased by 14% year-on-year to VND3.4 trillion (US$145.25 million).

In the first nine months, Vinamilk recorded more than VND39.55 trillion (US$1.69 billion) in revenue, up 2% compared to the same period last year.

The main revenue source for the company was the domestic market, where sales reached VND33.9 trillion. Sale revenue from overseas markets was VND5.7 trillion, about the same as last year's figure.

However, revenue growth could not offset rising production costs, so combined profit fell slightly to VND18.44 trillion (US$788.16 million) in the first nine months of 2018 from last year's VND18.63 trillion (US$795.9 million).

Costs in the first three quarters rose 6.8% to VND8.9 trillion (US$380.3 million), resulting in nine-month pre-tax profit of VND9.37 trillion (US$400.3 million), down by VND800 billion from last year.

Poor quarterly earnings have pulled the share price of Vinamilk, listed on the Ho Chi Minh Stock Exchange as VNM, down since early this month.

Shares have lost 15.2% in value since October 4 to end October 31 at VND116,100 (US$5.16).
Source: Vov.vn