Hoa Phat enjoys 27% profit growth in H1
Wednesday, August 1,2018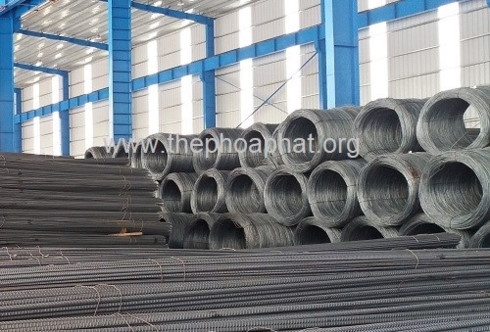 AsemconnectVietnam - Hoa Phat has posted revenue and post-tax profit gains of nearly VND27.6 trillion (over US$1.19 billion) and over VND4.4 trillion (US$190 million) in the first half of 2018, representing rises of 30% and 27% from the same period last year, respectively.
The results mean that the group has already completed 55% of its annual profit target of VND55 trillion in revenue and VND8.05 trillion in after-tax profit this year.

In the second quarter alone, Hoa Phat's revenue hit over VND14.4 trillion (over US$621.5 million), while its post-tax profit stood at VND2.2 trillion (US$94.9 million), a respective 34% and 43% higher than those of the corresponding period last year.

The firm produced 1.1 million tonnes of construction steel in the first six months, a slight increase from the same period last year.

Hoa Phat has still maintained its leading position in the country's steel industry with a market share of 22.2% as its products are mostly consumed domestically.

Its high-quality wire rod steel products have continued to receive orders from both inside and outside the country. It sold a total of 116,00 tonnes of this product, including 58,000 tonnes to Australia, Japan, Malaysia, and the Philippines, accounting for more than half of its export volume.
Source: Vov.vn