Thaco imports first batch of BMW autos
Tuesday, January 2,2018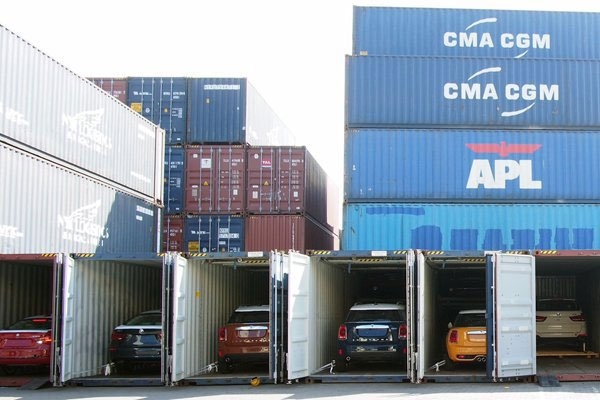 AsemconnectVietnam - The first batch of BMW and MINI autos imported by Thaco, which has become a new BMW distributor in Vietnam, has arrived in the country.
The certificate of origin showed the batch consisted of 21 BMW autos and 34 MINI autos which originate in the U.S., Germany, the UK and the Netherlands. They were shipped by BMW in Munich, Germany, whereas Thaco Premium Auto Co Ltd based in Quang Nam Province's Nui Thanh District is the importer.
The autos imported include BMW 3 Series, 4 Series, 528i GT and BMW X5, Cooper, Cooper S and Countryman.
It was earlier said that Thaco would become the importer of BMW and MINI autos in the Vietnamese market as from next year, and that BMW Asia would end its four-year contract on December 31 with Sime Darby Motors, the big investor of BMW authorized importer Euro Auto in Vietnam.
According to a source, Thaco has taken over the distribution and sale system of Euro Auto and will expand its system.
Local media previously reported on an investigation into three Euro Auto executives as the company was found to falsify documents for tax evasion and buy illegal invoices for equipment of unclear origin.
Russian auto makers to enter Vietnam
In related news, Russian auto makers will join hands with Vietnamese partners to set up manufacturing companies in Vietnam as part of an amended auto protocol between the two governments in Hanoi City on Wednesday, Tien Phong newspaper reports.
Vietnamese Minister of Industry and Trade Tran Tuan Anh and Russian Ambassador to Vietnam Konstantin Vasilievich Vnukov clinched the protocol on behalf of the two governments. Under the pact, Russian auto makers such as GAZ, KAMAZ and UAZ will team up with local partners to set up joint ventures manufacturing and assembling trucks, all-terrain vehicles, specialized vehicles and other kinds of vehicles of at least 10 seats.
These ventures are required to comply with regulations on conditions for auto manufacture, assembly, import, and maintenance services.
Vietnam will give these companies the green light to import 2,550 completely built-up cars and 13,500 sets of auto parts with a zero tariff between 2018 and 2022 in order to gauge the demand of Vietnamese consumers.
The protocol is intended to create more favorable conditions for Russian automakers so that they will have more time to gain an understanding of and set up a firm foothold in the Vietnamese market, while local consumers will have more options.
Source: Thesaigontimes.vn