HEINEKEN Vietnam Brewery Marks 25 Years in Vietnam
Sunday, December 31,2017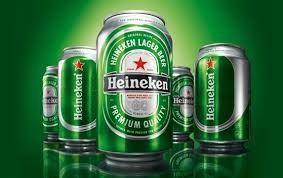 AsemconnectVietnam - HEINEKEN Vietnam Brewery, the second largest operating company of HEINEKEN Worldwide, celebrates 26 years of doing business in Vietnam. During this period, the company has been part of some of Vietnam's most defining moments, as it became a part of the global economy. Vietnam is one of the most important markets for HEINEKEN Worldwide and embodies some of the company's most significant achievements.
The success of HEINEKEN Vietnam Brewery can be attributed to a comprehensive strategy comprised of building trusting joint venture partnerships, developing local capabilities rather than importing products, and championing environmental and social stewardship. As a part of their continued commitment to the nation, HEINEKEN Vietnam Brewery today announced the launch of its new water initiatives in five cities, addressing one of the most critical environmental issues facing Vietnam today.
By leveraging HEINEKEN's global expertise, strong track record of turning local brands into regional and global sensations and access to capital, along with the Saigon Trading Group's (SATRA) local market insight and access to local resources, HEINEKEN Vietnam Brewery has delivered tremendous results over the years.
Chairlady of HEINEKEN Vietnam Brewery's Members Council Mrs Le Minh Trang said, "25 years is a long time for any partnership, which is testament to the strength of our joint venture. We are extremely happy to have had a reliable and strong partner like HEINEKEN, who has shown us that with the right approach and strategy, a successful joint venture partnership is not only possible, but can thrive and deliver positive, long-term benefits to the business and to the country."
"As we celebrate 25 years in this dynamic market, we are grateful for the support of the central and local governments of Vietnam, our business partners, customers and consumers, and especially our shareholders SATRA and HEINEKEN," said Mr. Leo Evers, Managing Director, HEINEKEN Vietnam Brewery. "In the future we will continue our fierce efforts to further reduce water consumption, CO2 emissions, promoting responsible consumption and support the communities where we operate. We continue to look towards Brewing a Better Vietnam and making even greater contributions to the country over the next 25 years. "
Apart from brewing premium quality beer, HEINEKEN Vietnam Brewery has made meaningful and lasting contributions to the nation. In 25 years, the company grew its employee base from only 20 employees to nearly 2000. From a single brand and brewery, it has introduced eight brands and expanded from one to five breweries to date. HEINEKEN Vietnam Brewery's economic contribution to Vietnam has been over 20 VND trillion per year, accounting for 0.5% of the nation's GDP.
The company remains committed to local sourcing and manufacturing, instead of importing finished goods, which helps to uplift the economy and create jobs. Local sourcing and manufacturing creates an additional 2.6 trillion VND and added 25,700 jobs to the workforce in 2015. For every HEINEKEN employee, 44 additional jobs are created through its vast manufacturing network and value chain.
"Vietnam is a key global market for HEINEKEN and has a comprehensive portfolio of brands led by HEINEKEN, Tiger and Larue. We have come a long way and are excited to continue the journey," said Mr Frans Eusman, President, HEINEKEN Asia Pacific, who was in Ho Chi Minh City to celebrate the anniversary with the team. "HEINEKEN is an active participant and contributor to Vietnam's economic story – we are, and continue to be, a reliable, stable, trusted investor in corporate Vietnam. We look forward to a strong ongoing presence in Vietnam, and to a lasting and thriving partnership in this market."
Beyond brewing and economic development, HEINEKEN Vietnam Brewery has a track record of setting the standard for sustainability under its "Brewing a Better Vietnam" philosophy. The company has reduced carbon emissions by 50% since 2014, reduced water usage by 40% since 2004 and was one of the first companies in the country to introduce a sustainability report. Today, three out of five HEINEKEN Vietnam breweries brew 100% from renewable energy – biomass or biogas. In addition, an A-class system of waste water treatment was installed in HEINKEN Vietnam's breweries to make sure that all of the waste water is treated in a close-knit process before it is discharged back into the environment.
HEINEKEN Vietnam Brewery today unveiled a new innovative water project, with an investment of 10 billion VND, which will benefit water-stressed parts of Vietnam. These will include two sets of innovative, interactive water filtering bikes to be installed along the rivers in Ho Chi Minh City and Da Nang, and three clean water supply projects in Quang Nam,Tien Giang and Vung Tau. These projects aim to strengthen citizens' access to clean water and improve the lives of the people living in these communities.
N.Nga
Source: Vccinews.vn