HanesBrands Vietnam: 10 years of steady growth
Thursday, December 28,2017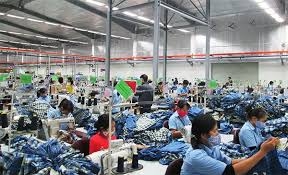 AsemconnectVietnam - HanesBrands Vietnam – the subsidiary of the world's leading textile and garment group celebrates its first decade of remarkable achievements in Vietnam's market.
Established in Vietnam in 2007, HanesBrands Vietnam is among the largest textile and garment enterprises in Vietnam with a total workforce of approximately 12,000 labour. The Company's main portfolio includes every basic apparel such as underwear, bras…that are exported to America, Canada, Australia, Japan and China, etc. HanesBrands Vietnam operates three large-scaled plants in Hung Yen and Hue. HanesBrands Vietnam's annual capacity reaches 34.5 million dozens units, accounting for 20% of Group's total production.
Curently, HanesBrands Vietnam has grown into Asia's biggest producer of American underwear. Particularly, Khoai Chau plant has produced more than 1 billion products to date. HanesBrands Vietnam is not only among the biggest subsidiaries but also accounts for 20% of the Group's total workforce across the globe.
"We are proud of HanesBrands Vietnam's unprecedented accomplishments for the past decades," said Mr. Javier Chacon – Chief Global Manufacturing Operations Officer, HanesBrands Inc. "We have made a successful story in terms of business achievements, social contribution and employees' quality of life. We will keep our successful story going on to deepen our worldwide footprint as well as our contribution to Vietnam's economy," Mr. Javier Chacon further highlighted.
Innovate to Elevate
HanesBrands Vietnam keeps innovating its production facility to be in line with Hanes' strict standards in manufacturing operation. In 2012, the Company shipped its 350th million product and started exporting to Japan – one of the toughest markets across the world. HanesBrands Hung Yen boosted its manufacturing productivity to 106 percent just two years later. The year of 2015 marked the Company's product presence in Europe. Particularly, in 2017, HanesBrands Vietnam inaugurated its cutting workshop to complete the supply chain and extend the Company's presence to Australia. This year, the Company also reached its milestone of 1 billion product shipped.
Steady Growth
Ever since its establichment, HanesBrands Vietnam has grown significantly. It is now the workplace of 12,000 employees, making it one of the largest American employers in Vietnam. The company's profit continues to increase at a two-digit pace regardless of the economic recession. HanesBrands Vietnam's total investment in Hung Yen reached more than 1,842 billion VND.
Strong Corporate Social Responsibility Initiatives
HanesBrands Vietnam values its strong reputation for ethical business practices, including workplace practices, code of conduct implementation and community building. The company did contribute over 2 billion VND to help the disadvantaged in Hung Yen.
N.Nga
Source: Vccinews.vn