Thu Ha Coffee affirmed brand by product quality
Wednesday, December 27,2017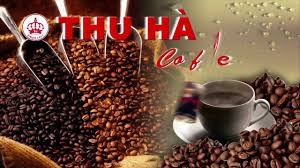 AsemconnectVietnam - The name Thu Ha appeared on the sign of a small coffee house in the Central Highlands in 1960, and it is now a representative coffee trademark of the Central Highlands and helps create the name of Vietnamese coffee on global markets.
After nearly 50 years of establishment and development, Thu Ha coffee has a strong foothold on the domestic market and is expanding to the world. From a small coffee house in Pleiku, Thu Ha Coffee is now available at major supermarkets around the country like Big C, Metro and Vinatex Mart. Many overseas Vietnamese buy Thu Ha coffee when they visit Vietnam to present their friends and relatives.
The company reaches this achievement thank to the efforts of Director Ngo Tan Giac who is aware that the originality and taste of coffee are the most important to winning the market.
Thanks to his self-contained production process, the company got through the most difficult economic times. From 1980 to 2000, the price of Vietnamese Robusta coffee was just half the Arabica coffee price as the Vietnamese product was unknown to the world. Many people cut down coffee trees because of losses, but his family still lived well on it.
Marketing, packaging and labeling techniques are also very important factors beside quality. So far, the company is selling 14 different types of coffee products to meet diverse tastes of domestic and foreign consumers.
To promote production and business activities in the future, the company planned to restructure from a limited liability entity to a joint stock company and invested nearly VND70 billion to build a ground coffee factory in Tra Da Industrial Park, Gia Lai province. In addition to coffee products, the company also processes tea, pepper, dried bamboo shoots, honey and pollen.
Besides, Thu Ha Coffee Company always helps unfortunate people. In the past years, the company has financially supported poor students, old people, and lonely people. The company expects to build a nursing home for elderly, childless farmers in Gia Lai province.
Thu Ha Coffee has been voted a Vietnam High-quality Good by consumers. Director Giac was also presented many titles and awards. For instance, in 2000, he was bestowed a campaign medal for his contributions to the Gia Lai coffee industry in particular and to the country's coffee industry in general. In 2008, he was awarded the campaign medal of the Vietnam Central Elderly Society and "For the Health of Community" Gold Cup from the Ministry of Health in 1998.
N.Nga
Source: Vccinews.vn