Hau Giang Food JSC always fulfilling all tasks
Thursday, March 26,2020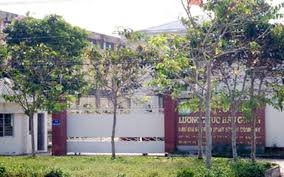 AsemconnectVietnam - Established in June 2008, after 12 years of operation, Hau Giang Food Joint Stock Company has affirmed its prestige and position on the domestic and foreign markets. The company not only fulfils its tasks but also actively takes part in social development activities.
With its start-up advantages of capital and human resources, Hau Giang Food Joint Stock Company has closely coordinated with the agricultural sector of Hau Giang province to develop rice fields.
In the first years of establishment, the company sold more than 110,000 tones, of which exports accounted for more than 60 percent and generated over US$31 million. It paid more than VND8 billion to the State Budget. In addition to exploiting traditional export markets like Singapore and Hong Kong, Hau Giang Food Joint Stock Company effectively expanded to new markets like South Korea and the Middle East. Besides, domestic sales accounted for nearly 40 percent of its output.
As a big company, Hau Giang Food always exercises corporate social responsibility. It completed price-stabilizing tasks in Hau Giang province and neighboring localities. It also carried out social security and support programs to help unlucky people to enjoy a better life. The company had donated over VND500 million to charitable funds in the province.
The company achieved these results thanks to active and creative human resources. The company strives to generate a synergy of all individuals and divisions. It regularly sends its employees to training courses to foster their professional knowledge and skills. Hence, the company completes all development targets.
N.Nga