Duc Nhanh Construction Co., Ltd: 20 years of construction and development
Wednesday, March 25,2020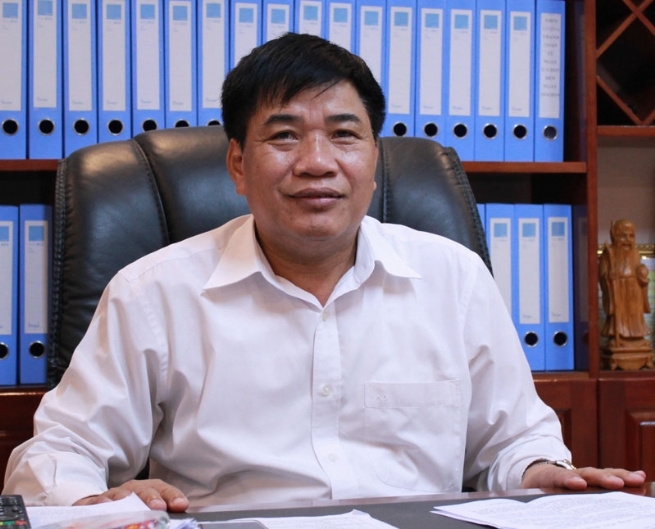 AsemconnectVietnam - Established 20 years ago, Duc Nhanh Construction Co., Ltd has affirmed its capacity and leadership in the construction industry in Hoa Binh province.
Promoting human resources strengths

According to Director Do Van Nhanh. Duc Nhanh Construction Co., Ltd, the company has built a force of highly qualified capable employees to manage and operate its investment and construction projects. The company always takes care of its employees' livelihoods by ensuring higher incomes year after year and obligatory insurance for them. Good remuneration policies make them feel secure with the company and this is key to business success. The company also effectively manages its finance and investment fund to meet its business requirements. In a time of economic difficulties, the company is determined not to work beyond its capacity.
Duc Nhanh Construction Co., Ltd always pays attention to human resources, considers people are the key to the development, Duc Nhanh Construction Co., Ltd attracted and trained highly skilled workers to take on construction projects with high technical, aesthetic and quality requirements from investors. In order to constantly improve professional qualifications and skills of its employees, the company regularly creates favorable conditions for employees to attend long-term and short-term training courses and arranges time for them to visit and learn from the experiences of other provinces. The company has continuously improved its leadership and installed best persons for best places.
Capacity building, technology innovation
Active in the construction industry, quality and progress assurance is always the most important issue of Duc Nhanh Construction Co., Ltd. The company has invested in specialized machinery and equipment such as excavators, bulldozers, rollers and trucks to promptly take on any construction work.
In 2020, despite facing numerous economic difficulties and witnessing many peers temporarily suspending business operations or downsizing their workforces, Duc Nhanh Construction Co., Ltd is still keeping a steady business pace. By promoting internal resources to stand firm in the competitive trend of the market economy, the company will effectively renovate technologies to create new high-quality, competitive products for the market, conduct good market research, improve organizational structure and train human resources.
In the coming time, the company will continue to invest in economic sectors where Hoa Binh province has great potential, expand its business lines, and actively invest in resources to accelerate construction projects. To ensure sustainable growth, the firm is making outstanding efforts to synchronously carry out solutions on organization, personnel, capital and market to maintain its position in the era of economic integration.
Remarking on the investment environment in Hoa Binh province, Director Do Van Nhanh said, "With the high determination of all-tier authorities for a better investment environment and stronger business development, Hoa Binh province will be an ideal destination for investors in the coming time. However, in my opinion, the province should continue to promote administrative procedure reform, develop transport infrastructure, focus on developing human resources, and meet with local enterprises and entrepreneurs to know their opinions, feelings and aspirations to promptly deal with difficulties arising from their business activities. Then, they will be more confident to invest in the province."
N.Nga

Source: VITIC/Vccinews.vn