Businesses to eye markets recovering from COVID-19
Wednesday, March 25,2020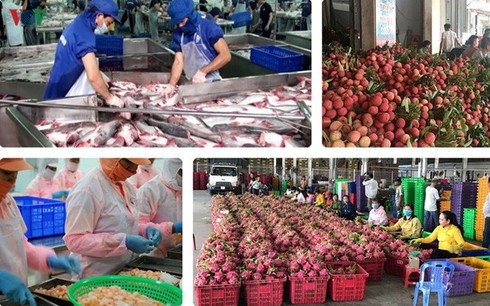 AsemconnectVietnam - The Ministry of Industry and Trade (MoIT) has asked businesses to focus on increasing exports to markets that are recovering from the novel coronavirus (COVID-19) epidemic, such as China and the Republic of Korea.
The Asia-Africa Market Department under the MoIT affirmed this stance due to local businesses facing hurdles when looking to export goods to either the EU or the US, while their export activities to markets such as Japan, the Republic of Korea, and other ASEAN countries remain unchanged.
The department explained that despite being hit hard by a recent outbreak of the COVID-19 epidemic, the Republic of Korea has not sealed its border or reduced the number of incoming flights, whilst simultaneously maintaining maritime trade activities as usual.
This trend of recovery can also be seen in China where production operations have resumed at workshops in recent days.
Businesses should make full use of this positive trend to increase exports and make up losses from markets in standstill, said the department.
To achieve the target, MoIT Minister Tran Tuan Anh asked the Asia-Africa Market Department to conduct an in-depth study into these markets, speed up the opening of the markets and seek new partners to facilitate the export of Vietnamese goods.
Minister Anh pointed out that there will be plenty of opportunities for the export of domestic items as the world moves past the epidemic. Therefore, he said, businesses will be able to seize these chances to expand markets and increase their overall market share.
This is also the chance for the processing sector to restructure themselves, especially for farm produce which is one of Vietnam's key exports, said Anh.
He revealed that the MoIT leadership will soon work with businesses and craft associations to remove their hurdles.