Sugarcane firm culprit of Mekong Delta's river pollution
Wednesday, May 15,2019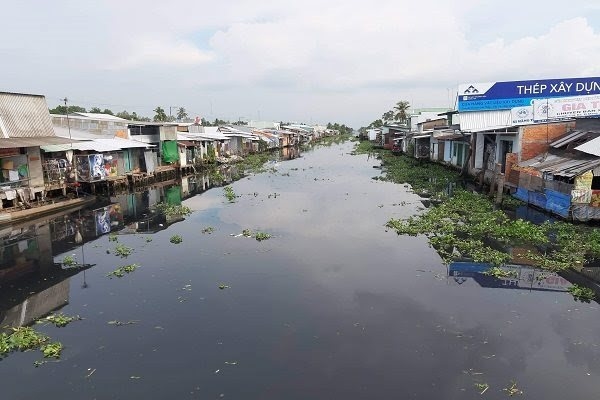 AsemconnectVietnam - Long My Phat Sugarcane and Sugar Company has been determined as the main cause of pollution in the Cai Lon River, which flows through Long My District and Long My Town in the Mekong Delta province of Hau Giang.
The provincial government in a press release issued today, May 14, said that the water in the river and neighboring river channels was polluted mainly due to untreated effluent being discharged by the firm.
Earlier, people living near the river had also claimed that Long My Phat Company was the primary cause of the serious water pollution.
Pham Thi Thuy Linh, a resident of Long My Town, said that the river water often turned black after the firm began operations. Of late, the water has constantly been pitch black and emits a foul smell, she said.
A representative of the provincial Department of Natural Resources and Environment told the Saigon Times that analyses of water samples from the river show that the water exceeds national accepted limits of pollution.
The polluted water surface has resulted in the black color of the river and the foul odor, the representative added.
According to the press release, the provincial government has directed the police to investigate and handle the matter, in line with prevailing regulations.
Meanwhile, the environment department was asked to work with inspectors from the Ministry of Natural Resources and Environment to launch a comprehensive inspection into the firm's practices to protect the environment.
Local authorities in Long My District and Long My Town were asked to take steps to raise awareness of the need for environmental protection among local residents and organizations.
Further, the province will form a council to determine and address the damages suffered by local residents living along the polluted river.
Source: thesaigontimes.vn