Firms optimistic about expanding their business
Thursday, February 28,2019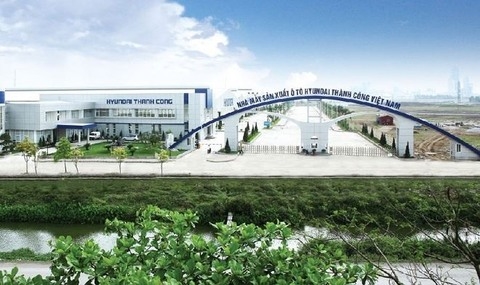 AsemconnectVietnam - Nearly 70 per cent of 500 surveyed firms in Viet Nam planned to expand their businesses in the near future as most of them were optimistic about business results in 2018.
This was revealed in the FAST 500 Ranking Lists 2019, drawn up annually since 2011, which was announced by the Viet Nam Report and online newspaper VietnamNet on Wednesday.
The survey showed 86 per cent of firms reported higher revenue in 2018 than that of previous year while 64 per cent said their after-tax profits had increased.
They said the growth in the country and the region was the biggest factor contributing to their high growth rate in the past five years, followed by the expansion of markets and improved infrastructure.
The average compound annual growth rate (CAGR) in 2014-18 of the FAST 500 enterprises reached 38 per cent.
Notably, the private sector played a key role as momentum for the economy's growth with the highest CAGR of 40 per cent and made up 81.4 per cent of the businesses in the list.
The ranking also revealed that the retail sector saw strong growth in recent years with average CAGR of 63 per cent. Agriculture, steel, mechanics, telecommunications and information maintained high CAGR of more than 44 per cent.
The construction and real estate sectors had the highest number of businesses in the FAST500.
Businesses in the FAST 500 believed that new opportunities would open in 2019, bringing higher revenue. However, they also said that increasing input and labour costs and the emergence of new rivals have been the biggest barriers for development.
In particular they paid attention to input costs which have been challenges for years. In addition, administrative procedures are now smaller barriers, though human resources are an issue.
To overcome the difficulties, firms in the FAST500 planned to priotitise increasing their revenue and profit in their current markets, reducing costs and improving productivity. In addition, they hope to expand their markets and introduce new products and services.
The list is based on independent research and assessment of Viet Nam Report JSC. It complies with international standards and was drawn up in consultation with domestic and foreign experts.
The FAST 500 rankings are also based on international standards, including the models of the Inc 500, Fortune 500 and Deloitte 500.
This is the ninth consecutive year for the FAST 500 list in Viet Nam. The performance of the companies was calculated by the CAGR on revenue and also based on criteria such as total assets, the number of workers, after-tax profits and prestige in the media.
The awards ceremony will be held on April 19 at Park Hyatt Hotel in HCM City.
Source: Bizhub.vn