Nestle joins filtered coffee market
Tuesday, October 2,2018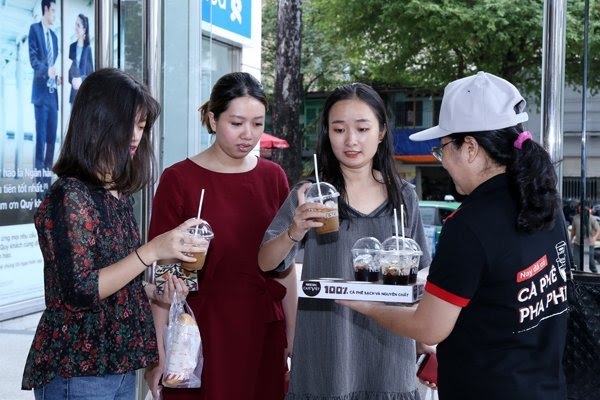 AsemconnectVietnam - Nestle Vietnam has launched a new coffee product, marking its first foray into the Vietnamese traditionally brewed filter coffee market, after years of serving the ready-to-drink coffee and, lately, instant coffee markets.
The new product is made from 100% pure Robusta coffee beans, with two product lines serving specific local tastes: Original 1 has the richness of caffeine and a strong aroma that leaves drinkers with a smooth bitter aftertaste, while Original 2 has a well-balanced bittersweet aftertaste, with a delicate aroma and mild caramel flavor.
Nescafe brewed coffee using filters retains the pure flavor of high-quality coffee beans that are not mixed with other substances, the firm said. The products are now available at supermarket and convenience store chains in six provinces and cities: Hanoi, Hai Phong, Danang, Nha Trang, HCMC and Can Tho.
Data from an undefined source this year show that ground coffee, or brewed coffee using filters, accounted for a market share of approximately 90% in the local coffee market. The locals still prefer traditionally brewed coffee that uses filters as it has an enticing aroma and rich texture.
Aside from the taste of traditional coffee, consumers also pay great attention to other factors that contribute to a truly satisfying cup of coffee, such as cleanliness and purity. Analysts suggested beverage makers guarantee the high quality of their products, in addition to meeting consumers' changing demands, to gain a firm foothold in the extremely competitive market.
At Nestle, the Nescafe coffee brewed with filters, which are made from high-end Robusta beans, is 4C-certified coffee. The techniques used are from Nescafe Plan, a plan for sustainable coffee cultivation that Nestle Vietnam currently uses in key coffee-growing provinces and has had every phase thoroughly inspected, from the quality of seedlings and cultivation to preservation after harvesting, ensuring food safety and consumers' health.
Source: thesaigontimes.vn