Vinamilk inks deal with Cho Ray Hospital
Wednesday, September 5,2018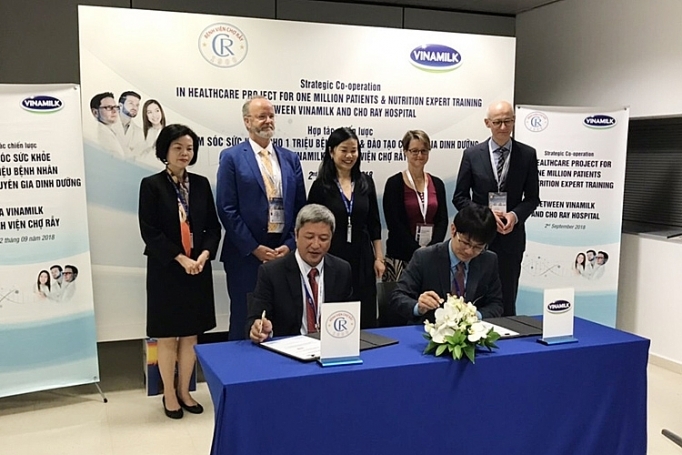 AsemconnectVietnam - Dairy processor Vinamilk has signed a strategic cooperation agreement with Cho Ray Hospital for the 2019-2021 period, aiming to provide healthcare, develop specialized nutritional products for patients and offer training for clinical nutrition experts to help them meet international standards.
The signing ceremony was held in Madrid, Spain, on the occasion of the 40th ESPEN Congress on Clinical Nutrition and Metabolism. The cooperation reportedly forms part of a healthcare project for one million patients in Vietnam.
Under the agreement, Vinamilk will assume three major goals of the project: providing nutritional consultation for one million inpatients and outpatients at Cho Ray Hospital; developing and researching specialized nutritional products for patients and the elderly; and offering clinical nutrition training for 1,200 healthcare staff at the hospital.
Earlier, Vinamilk had partnered with the hospital for the 2016-2018 period and achieved a number of positive results, such as providing nutritional consultation and healthcare for over 520,000 inpatients and outpatients and training 1,300 of Cho Ray's healthcare staff. Notably, the nutrition product Vinamilk Sure Prevent was used in clinical research on patients at the hospital who had suffered a heart failure.
Source: thesaigontimes.vn