Vinalines fails to choose strategic investor
Wednesday, August 8,2018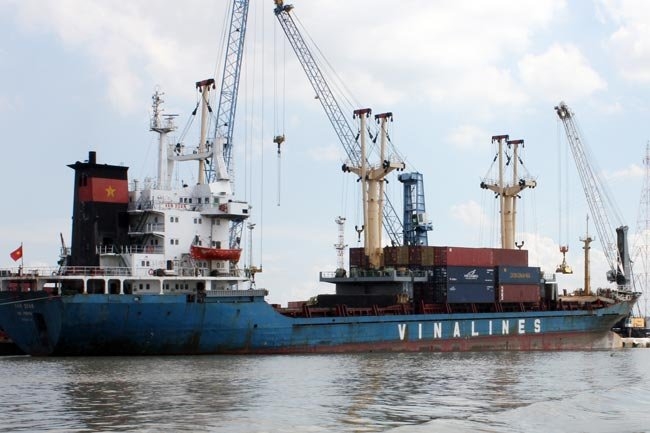 AsemconnectVietnam - Vietnam National Shipping Lines (Vinalines) is set to launch its initial public offering (IPO) early next month, but it has yet to find a strategic investor, the company announced today, August 6.
Vinalines said it had earlier received a request from SK Securities Co Ltd, a South Korea-based financial service provider specializing in the securities market, to become its strategic partner.
However, during the approval process, the foreign company failed to meet the criteria for purchasing Vinalines' strategic shares.
In response, the Transport Ministry decided to put up for sale to the public more than 207.8 million shares, or a 14.8% stake, in Vinalines, which had previously been earmarked for sale to strategic investors. The shares will have a starting price of VND10,000 each.
Vinalines will offer a total of more than 488 million shares, equal to a 34.8% stake, in its IPO on the Hanoi Stock Exchange. The State will still retain a 65% stake in the enterprise and will sell roughly 2.8 million shares, or a 0.2% stake, to Vinalines' employees and trade union.
Earlier, the Transport Ministry had set more stringent requirements for enterprises wishing to become strategic investors in Vinalines.
For instance, the ministry required minimum chartered capital of VND1 trillion for investors operating in the same sector, while those operating outside the shipping sector were expected to contribute VND2 trillion. These figures doubled those of the previous plan presented by the ministry in December 2017.
Besides this, all investors must meet common standards, such as profitability in the last two years before registering to purchase shares and sustaining no losses. To become a strategic investor in the company, they must pledge to maintain its core business for at least three years.
Many analysts forecast that enterprises were not likely to join Vinalines' equitization process, as they would want to hold a controlling stake of more than 51%.
Source: thesaigontimes.vn