PV Power to sell state stake in single bulk to strategic investors
Friday, June 29,2018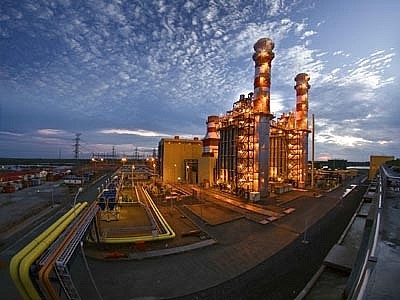 AsemconnectVietnam - Vietnam's second largest electricity producer, PetroVietnam Power Corporation (PV Power) plans to divest the state-owned stake by putting the shares on sale on the stock exchange in a single bulk.
According to Ho Cong Ky, chairman of PV Power's Board of Directors, stated that according to the divestment plan, the corporation would have to complete the share sale to strategic investors within three months after the divestment plan is approved. However, due to missing the deadline, PV Power decided to sell the shares on the stock exchange.
"In order to lure in large-scale investors, PV Power will organise an auction to sell the entire stake in a single bulk instead of dividing it into several smaller pieces. The firm will propose this plan to PetroVietnam for approval," Ky said.
At present, Taekwang Power Holdings, a unit of South Korean textile and shoemaker Taekwang Co., expressed ambitions to buy the entire stake offered for foreign investors as it is angling for a controlling stake in PV Power.
The determination in buying the stake was showed via Taekwang leaders' visit to PV Power.
Earlier in May, PV Power submitted to PetroVietnam, which holds a majority stake in PV Power, the plan to offer 676 million shares to strategic investors at the starting price of VND14,900 ($0.65).
Theis starting price is the average selling price recorded at the initial public offering (IPO) of PV Power. Thereby, interested investors will have to pay at least VND10.072 trillion ($442.2 million) to acquire the entire share volume.
PV Power organised roadshows to introduce investment opportunities in the firm and gather potential strategic investors.
Along with the plans to sell shares to strategic investors, the firm is accelerating the procedure to list shares on the Ho Chi Minh City Stock Exchange (HSX) either by the end of this year or early next year.
According to statistics published on the firm's website, in the first half of this year, PV Power gained VND17.37 trillion ($758.7 million) in revenue and VND1.37 trillion ($59.84 million) in pre-tax profit. It generated 11.776 million kWh.
PV Power was established in 2007 and it is a subsidiary of PetroVietnam. As the second-largest power producer in Vietnam, the company operates one coal-fired thermal power plant, three gas-fired power plants, and three hydropower plants.
According to the approved divestment plan, by 2025 PetroVietnam will decrease its holding in PV Power to 36 per cent.
Source: Vov.vn