Vietjet sees Q1 profit exceeding US$65 million
Tuesday, May 8,2018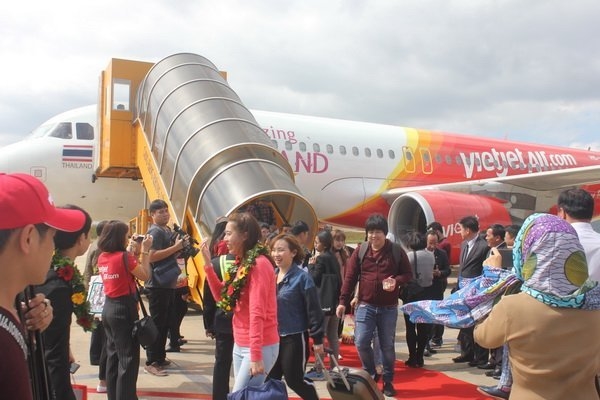 AsemconnectVietnam - Vietjet Aviation Joint Stock Co, or Vietjet Air, on May 3 announced its consolidated financial report for quarter one, which puts its pre-tax profit at over VND1,480 billion, or US$65 million.
According to the report, the low-cost carrier made VND12,560 billion in revenue, up 146% year-on-year.
Fleet expansion and a wider network of international flights helped raise passenger transportation revenue to VND6,035 billion, up 52% versus quarter one of last year, and beating its target by 10%.
The rising revenue led to a 74% increase to nearly VND737 billion in profit for this core sector against the year-ago figure. Its air transport-related operations brought revenue of VND1,825 billion, up 64% compared to last year's quarter one.
The carrier operated 28,830 flights in the first quarter of this year, achieving the technical reliability of 99.7% and other highest safety indicators of ground operations and flight operations in the region.
Vietjet has announced a plan to launch international services to India and Australia after widely covering the domestic network.
Owing to the robust quarter-one profit, Vietjet completed 25.5% of its target for this year. The airline earlier set targets of making VND50,970 billion in revenue and VND5,806 billion in pre-tax profit.
Vietjet has a fleet of 55 A320s and A321s, and operates more than 385 flights a day. Its flight network of 82 air routes covers most local destinations and international ones to Asian countries. It aims to expand the network throughout the Pacific-Asia region.
Source: Thesaigontimes.vn