Vietnamese firms urged to focus more on intangible assets
Monday, January 1,2018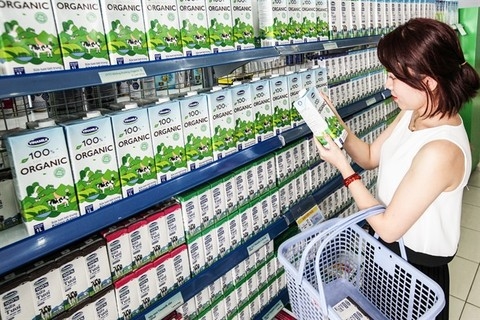 AsemconnectVietnam - Vietnamese firms were urged to increase their focus on intangible assets to strengthen brand value at a conference jointly held by Brand Finance and its local representative Mibrand Vietnam in Ha Noi yesterday.
Brand Finance, the world's leading independent brand valuation and business strategy consultancy, found that intangible assets played a significant role in enterprise value generation, pointing out that currently 52 per cent of global market value is vested in intangible assets.
The fact that most of the intangible value was not disclosed on company balance sheets further shows that investors still poorly understood the importance of intangible assets. Such ignorance leads to systematic mis-pricing of stock by investors, the company said.
Samir Dixit, managing director of Brand Finance Asia Pacific, said at the conference that Vietnamese companies always focused on promoting sales through marketing activities with little or no focus on branding.
"The brand is a key business asset and the only appreciating asset that a company owns, yet it is the least invested into. The value of the brand as an intangible asset therefore must be managed," he said.
Lai Tien Manh, director of Mibrand Vietnam, said that Vietnamese firms were now paying more attention to increasing revenues, market shares or profits rather than branding. "Strengthening brand values is the way towards sustainable development and will provide opportunities to expand a firm's international reach," Manh said.
Manh added that Brand Finance and Mibrand were developing a long-term programme aiming to effectively improve brand value for corporations in Viet Nam. The programme starts with awareness on the importance of intangible assets, measurement capabilities according to international standards, strategic communications planning for effective positioning, increasing competitiveness and incorporating the brand value on the balance sheet, he said.
At the conference, Brand Finance handed certificates for the top value brands for domestic enterprises in 2017. This was the only rating that had a brand valuation approach that met the requirements of ISO 10668 on valuation standards and of international value.
There were many big brands appearing in the Brand Finance Top 50 Vietnamese Brands 2017, which showed that Vietnamese enterprises were gradually catching up with the global trend of investing in intangible value in enterprises.
According to Brand Finance, the total value of Top 50 brand names in Viet Nam was recorded at US$11.279 billion, 68 per cent of which was made up by the Top 10.
Topping the list was Viettel with a brand value of nearly US$2.6 billion, followed by Vinamilk with a value of $1.36 billion, VNPT with $726 million, Vinhomes with $604 million and Sabeco with $598 million.
The brand value of the telecom industry accounted for 35 per cent of the total value of the top 50 brands, followed by the food industry (15 per cent) and the banking sector (11 per cent).
Huynh Van Tan from Phu Nhuan Jewelry Joint Stock Company, which ranked 23 in the list, said that customers should be the centre of any enterprise's branding.
Brand Finance has been valuating more than 70,000 brands annually all over the world. This is the second year Viet Nam has been evaluated by Brand Finance.
Source: Bizhub.vn