Vietnam, Japan look to stronger investment links
Tuesday, January 14,2020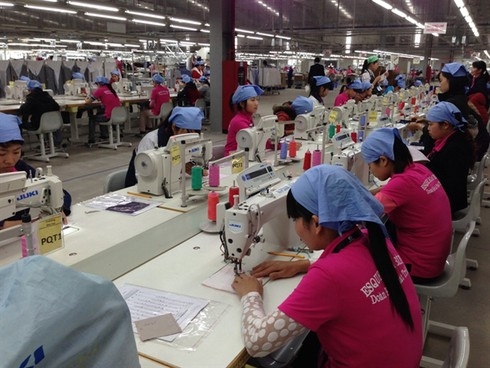 AsemconnectVietnam - The strategic partnership between Vietnam and Japan has been developing strongly in recent years with Japan currently being Vietnam's largest ODA provider and the second largest foreign investor, said Deputy Prime Minister Vuong Dinh Hue at the Vietnam-Japan trade and investment promotion conference in the central city of Da Nang on January 13.
The Deputy PM emphasised that Japan also represents the third largest tourism partner and fourth largest trade partner of Vietnam,noting that the nation is currently compiling a document to submit to the National Party Congresss in 2021 that focuses on the socio-economic development strategy between 2021 and 2030 with a vision for 2045.
Under the document, Vietnam is striving to become a developed nation with high income based on economic restructuring, in addition to the renovation of development models occurring simultaneously with active international integration.
With regard to foreign investment, the Vietnamese Government is also submitting draft revisions on the Law on Investment and Law on Enterprises to the National Assembly.
Deputy PM Hue laid stress on four major issues in attracting investment. They include revamping institutions and policies on foreign investment in line with development trends and international commitments in order to ensure openness, consistency, transparency, and a high level of competitiveness.
He also underlined the need to be more selective when it comes to foreign investment to give a greater focus on quality, efficiency, technology, and environmental protection.
Moreover, priorities should be put on hi-tech projects that have a connection with global value chains in order to boost economic restructuring , sustainable development goals, and serve to aid environmental protection, according to the Deputy PM Hue.
The Deputy PM added that the Vietnamese Government is willing to create optimal conditions for Japanese businesses and investors, including small and medium-sized enterprises that do business within the country, while also expressing a desire for Japan to become the leading investor in Vietnam.
At present, approximately 30,000 foreign enterprises are investing nationwide with a total capital of roughly US$370 billion, including 1,900 Japanese firms.
During the conference, the business community of both countries said there remains plenty of room for further co-operation in investment, tourism, and labour throughout the country in the near future.
Recent demographic shifts have seen the Vietnamese community in Japan become the third largest expatriate community with nearly 400,000 people. Last year saw more than 900,000 Japanese tourists visit Vietnam, with over 400,000 Vietnamese people taking a trip to the Land of the Rising Sun.
For his part, Nikai Toshihiro, Chairman of the Japan-Vietnam Friendship Parliamentary Alliance, said that bilateral relations are moving forward in a substantial and in-depth manner across multiple fields such as politics, economics, culture, security, and national defense.
Toshihiro, who is also Secretary-General of the ruling Liberal Democratic Party of Japan, said that with a delegation of more than 1,000 attending the conference, the Japanese side is determined to strengthen co-operation and exchanges with Vietnam in a bid to grow ties for the next generation.

Source: vov.vn