Mekong – Lancang Business Forum 2019 focuses on agribusiness
Friday, November 8,2019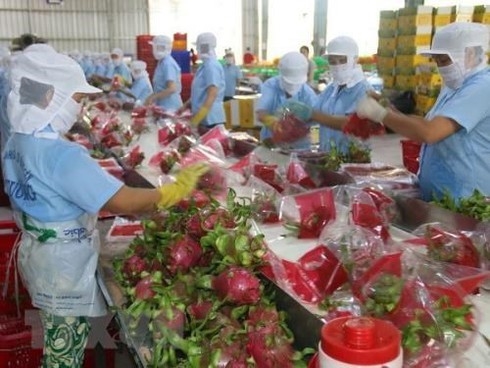 AsemconnectVietnam - The Mekong – Lancang Business Forum 2019, themed "Promoting Agribusiness and Investment in Processed Food Sector", took place in Ho Chi Minh City on November 7.
The event was co-organised by the Vietnam Chamber of Commerce and Industry, the Thai Ministry of Commerce and the Mekong Institute.

Speaking at the event, Executive Director of the Mekong Institute Watcharas Leelawath said agriculture and food industry is one of the key economic sectors in the Mekong Sub-region and Vietnam in particular. Several supply chains in agricultural production such as rice, coffee, rubber, pepper and cashew nuts have formed in the region, but farmers' income remains low.

He added that the event affords regional countries a chance to expand trade connectivity and access global value chain, contributing to improving product value and farmers' income.

Vice Director of the Institute of Agricultural Science for Southern Vietnam Le Quy Kha said Vietnam has reaped great achievements in agricultural development, but the sector still faces many challenges such as low efficiency and high post-harvest losses. Therefore, there are many opportunities of investment in post-harvest preservation and food processing in Vietnam for regional enterprises.

A highlight of the forum was a business-to-business matching session that attracted over 70 small and medium-sized enterprises from regional countries, enabling them to access supply chains in the region and the world and improving product competitiveness in international market.

This is the second time the forum has been held in the region. It will be organised annually on a rotational basis in the Mekong Sub-region – Lancang area for the 2018-2022 period.

Source: vov.vn