Vietnam needs to prepare for new period with a stronger China: economists
Friday, February 22,2019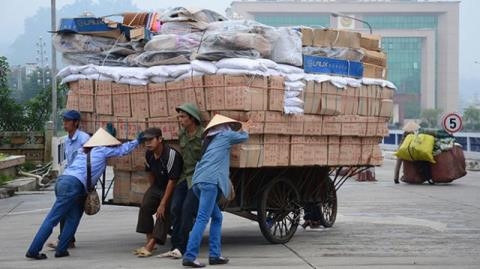 AsemconnectVietnam - Economists at a forum on Vietnam's economic integration in December last year all agreed that Vietnam needs to prepare for the rising economic and political influence of China.
Dr Vu Minh Khuong from Lee Kwan Yew University in Singapore, a member of the Prime Minister's economic advisory team, cited statistics showing that Vietnam's exports to China have increased significantly.

"We need to penetrate more deeply into the market, which is full of potential. After China respects the laws in doing trade with the world, this will be an ideal market for Vietnam," Khuong said.

He went on to say that China has high strategic adaption capability. This means that China will become stronger despite challenges. In the trade war, China will find optimal solutions which can both benefit them and satisfy the US.
"So, Vietnam needs to prepare for a period when China becomes stronger," he said.

The former director of an institute on Chinese studies said China has made big progress in recent years in economic development, despite the current difficulties caused by the US-China trade war. International scholars predicted that it may surpass the US in a short term.

Bui Quang Binh from the Da Nang Economics University said that if Vietnam wants to get benefits from a stronger China, it will have no other choice than reforming itself and becoming stronger.

Vietnam will bear both positive and negative impacts from the changes of China, especially as Vietnam is dependent on China in two-way trade.

However, Duong Dinh Giam, former director of the Institute for Industrial Strategy and Policy believes that there are still ways Vietnam can follow to take full advantage of the new circumstances.

First, Vietnam needs to take full advantage of its strength to exploit the vast populous market of China which has high demand for goods at different quality levels.

Vietnam has been exploiting the Chinese market for years, but its enterprises have had a short term business vision, but they still don't have a long term strategy to conquer the market.

Second, Vietnamese enterprises need to change their strategy on importing cheap products and input materials from China, because this will kill domestic production and harm consumers.

Third, it needs to carry out comprehensive reform in policies and development so as to help its enterprises develop in the most favorable conditions.

Source: vov.vn