Vietnam, RoK strengthen trade, investment cooperation
Thursday, December 6,2018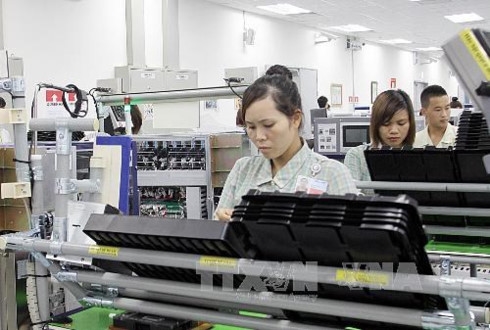 AsemconnectVietnam - Considerable developments in politics, economy, labour and socio-culture have been recorded in the Vietnam-the Republic of Korea (RoK) relations thanks to joint efforts made by the two countries since they set up diplomatic ties in 1992.
They have deepened the strategic cooperative partnership based on similarities in culture and history, as well as complementary economies since 2009, according to the Ministry of Industry and Trade.

The RoK is currently the third largest trade partner of Vietnam (just following China and the EU), the fourth largest importer and the second exporter of the Southeast Asian country. Two-way trade has rocketed right after the Vietnam-RoK free trade agreement takes effect from the end of 2015.

To be more specific, trade turnover surged 123 times, from US$0.5 billion in 1992 to US$61.5 billion in 2017. In the first 10 months of this year, two-way trade hit US$54.2 billion, up 7.6% year on year. Of which, Vietnam exported US$15.2 billion worth of products to the RoK, and splashed out US$39.2 billion on imports from the later, rising 25.3% and 2%, respectively.

Vietnam has exported more processed products with high added value to the East Asian country, including engineering, electronic and telecommunication products, and processed food.

Made-in-Vietnam goods have gained foothold in the Korean market, including garment and textiles. Vietnam is now the second largest supplier of clothing for the RoK, accounting for 32.67% of the market share, behind China (34.46%). However, experts said that Vietnam will surpass China to become the leading provider soon.

According to Tran Hong Quang, Director of the National Centre for Socio-economic Information and Forecast, last year, the RoK ranked second among 115 countries and territories investing in Vietnam with total registered capital of US$8.49 billion, behind Japan who registered US$9.11 billion.

As of August 2018, it became the largest investor in Vietnam by landing US$61.08 billion in the country while Japan fell to the second place with total investment worth US$55.84 billion.

Meanwhile, Professor Park Bun-soon from Sejong University said that Vietnam is a favourite destination of Korean FDI. A number of RoK firms have poured their capital into garment and footwear sectors to take advantage of the abundant supply of human resources there. In recent years, Korean giants like Sam Sung, LG, Hyosung, Lotte and CJ have expanded their operation in Vietnam. Particularly, Samsung's exports accounted for 20 percent of Vietnam's total shipments.

As for the RoK Government, Vietnam is an important partner in ASEAN in its New Southern Policy, he stressed, saying that trade value with Vietnam makes up more than 40% of the total trade with other countries in the bloc.

Source: vov.vn