Australia pledges support to female entrepreneurs in Vietnam
Thursday, November 1,2018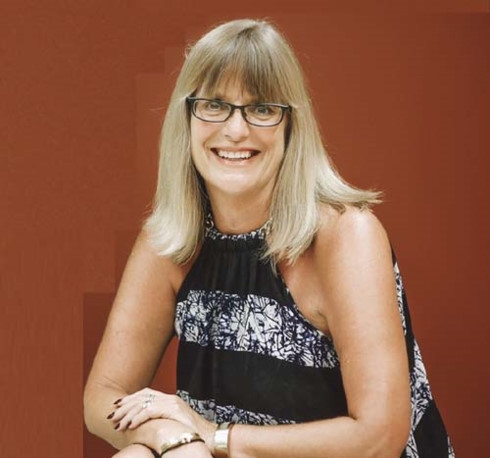 AsemconnectVietnam - Karen Lanyon, Australian consul general in Ho Chi Minh City, shares with VIR the various programmes that Australia is rolling out to help Vietnamese businesswomen.
Empowering women to do business
"Women in leadership are a very important issue for me. In the three years I have been in Ho Chi Minh City, I have seen amazing female entrepreneurs here who are thriving and are at the top of their game," said Karen Lanyon.
The Australian consul general recalled being impressed with various female CEOs such as Nguyen Thi Phuong Thao of budget airline Vietjet, Mai Kieu Lien of dairy firm Vinamilk, and Ha Thu Thanh of auditing giant Deloitte Vietnam. Lanyon then made it her personal mission during her tenure in Vietnam to inspire young Vietnamese women to follow in the footsteps of these entrepreneurs.
Lanyon and her team organised the first Women in Vietnam conference two weeks ago in Ho Chi Minh City, and plans to turn this into an annual event. The event, which featured female CEOs, managers, and social activists, was geared towards female Vietnamese students at their final year of university and recent graduates.
The event also featured an idea pitching contest for startups led by females, in which winners received VND50 million ($2,170) of seed funding. Participants also had the opportunity to join internship programmes and a language scholarship placement in Australia.
According to Karen Lanyon, empowering female entrepreneurs is not only good for gender equality – it is crucial for Vietnam's economic prosperity. Women make up half of the workforce, and if they receive sufficient support and inspiration to do business, the Vietnamese economy will move faster forward.
"We want to focus on young women who are just starting out, because that is where the change is going to happen. We need to tell girls at a young age that they can do anything, including leading a business, and give them the inspiration and support to do so," said Lanyon.
Revision of the Labour Code
Karen Lanyon said that Australia is committed to helping Vietnamese female entrepreneurs via a range of support programmes. This includes suggestions to change Vietnam's legislation regarding women, including the recognition of small- and medium-sized businesses led by females.
Most recently, Invest in Women, an initiative by the Australian government, has organised a workshop with the Vietnamese Ministry of Labour, Invalids and Social Affairs and the United Nations to address equal opportunities and treatment in the Labour Code.
The programme highlighted that gender inequality should no longer be seen as a social issue, but as an economic one that presents a key challenge to Vietnam's inclusive and sustainable growth.
Four areas have been revised, including narrowing down the retirement age gap between male and female employees, preventing sexual harassment in the workplace, improving daycare services, and promoting equality in performing reproductive and child-care functions.
Input from this workshop is expected to be brought before the National Assembly for comments in May 2019.
"We cannot change everything in the blink of an eye, but we are starting the conversation and get everyone to talk about equal opportunity for women, including female entrepreneurs," said Lanyon.

Source: vov.vn