CPTPP to open new opportunities for Canadian companies in Vietnam
Tuesday, July 31,2018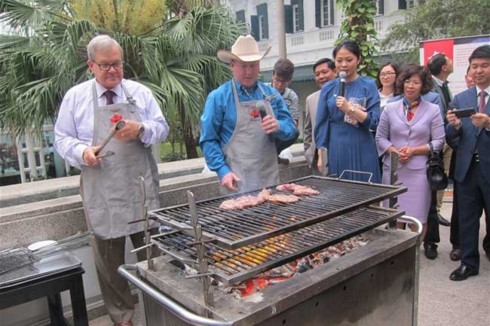 AsemconnectVietnam - More business delegations from Canada are visiting Vietnam, and this is just the first step in the potential cooperation between the two countries, according to Canadian Ambassador to Vietnam Ping Kitnikone.
During an interview with the Saigon Times, Kitnikone said bilateral trade between Vietnam and Canada is in a favorable position, with Vietnam being Canada's largest trading partner in Southeast Asia. Two-way trade has been increasing 16% year-on-year for the last two years.
"We are happy with this figure," she said.
Vietnamese exports to Canada make up around 75% of the bilateral trade.
The Comprehensive and Progressive Agreement for Trans-Pacific Partnership (CPTPP), to which both Vietnam and Canada are parties, provides a good platform for businesses in both countries to engage with each other with more confidence.
Agriculture, along with the agrofood industry, is the most active sector for Canadian imports into Vietnam.
"We have a lot of expertise and management skills that we can share with Vietnam. Food security is very important to the Vietnamese, and this is a critical sector where we have done quite well," Kitnikone said.
After the United States left the Trans-Pacific Partnership (TPP), Canada has been targeting the Vietnamese market. But the flow of foreign direct investment from Canada to Vietnam is quite low compared with that of other countries, such as the Republic of Korea and Japan.
Explaining the reason for this, the ambassador said Canada has numerous small and medium enterprises, similar to Vietnam. Canada also has an advantage in services.
"This is not traditionally a manufacturing area. That is often the question I have. Why don't Canadian companies open factories in Vietnam?" she said.
It is important to understand how to match the two economies. We need to look at how to use Canadian services to improve the performance of Vietnamese companies, the official added.
CPTPP, which will be signed soon, is expected to open new opportunities for the two countries.
"I have often encouraged the Vietnamese associations and departments to reach out to their Canadian counterparts. We have a transparent system that makes it easy to collect information," she noted.

Source: vov.vn