CPTTP to open doors for apparel exports to Australia
Thursday, May 10,2018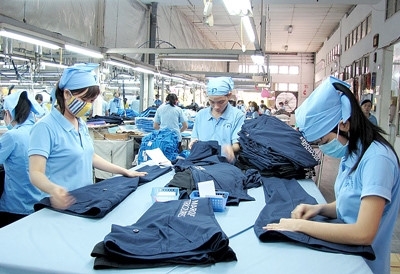 AsemconnectVietnam - Australia is considered a potential market for Vietnamese textile and garment exports, which are forecast to hit a double-digit growth after the signing of the Comprehensive and Progressive Agreement for Trans-Pacific Partnership (CPTPP).
A workshop was held on May 9 in Hanoi by the Vietnam Textile and Apparel Association (VITAS) and the IEC Group of Australia to discuss ways of increasing Vietnam's textile and garment exports to Australia.
Total textiles and garment import turnover of the CPTPP member countries outstripped US$53 billion last year, of which Australia was the third biggest import market with a total turnover of more than US$6.2 billion, accounting for 11.67%.
Vietnam raked in over US$ 4.8 billion from exporting textiles and garments to the other CPTPP member nations in 2017, constituting 9.07% of the market share.
As committed in the CPTPP, Australia is to lower its import duties to 5% in the first three years after the agreement comes into force, and to zero% from the fourth year onwards for almost products.

According to Truong Van Cam, VITAS Vice Chairman and Secretary General, the signing of the CPTPP will help elevate the current growth of textile and garment exports to Australia at just below 10% to a double-digit growth in the coming time.
However, the Oceania country is gradually shifting to import and outsource textile and garment products in Vietnam because of cheaper labour cost and lower tax rates than those in China.

Australia's textile and garment import turnover surged by 3-5% annually over the past 5 years. In 2017, the country's imports products from countries in the world reached US$9.32 billion. Vietnam's garment exports to the nation stood at just US$173 million, equivalent to a mere 1.9% of its total textile import turnover.
Vietnam is facing a fierce competition from China as the big nation's apparel market share in Australia rises to 60%.
The participants said that Vietnamese businesses need to boost promotion and market study to help them get easier access to the lucrative market.

Source: vov.vn