Import management scheme by 2020 in comformity with international commitments
Monday, June 5,2017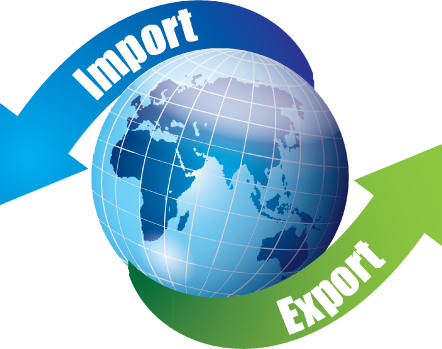 AsemconnectVietnam - To develop series of measures of managing import in next time in accordance with international commitments in order to create a legal environment open, transparent, stable and predictable for enterprises, contributing to control imports and ensure objective of sustainable socio-economic development.
IMPORT MANAGEMENT SCHEME BY 2020 IN COMFORMITY WITH INTERNATIONAL COMMITMENTS


I. Objectives of the scheme
1. Overall objectives
To orient to build a system of measures of managing goods import in consistent with international commitments and process of international economic integration by 2020 in order to successfully implement targets of strategy of goods import and export in a period of 2011 - 2020, vision to 2030.
2. Specific objectives
- To develop series of measures of managing import in next time in accordance with international commitments in order to create a legal environment open, transparent, stable and predictable for enterprises, contributing to control imports and ensure objective of sustainable socio-economic development.
- Orientation of import management ensure its objectives in import-export strategy in a period of 2011 - 2020, vision to 2030: average growth rate of goods export value hits 11%/year, average growth rate of goods import value posts less than 10%/year in a period of 2016 - 2020. Descending trade deficit and look toward to balance of trade by 2020.
II. Content of import management measures
1. General orientation
- To maintain and use every non-tariff and tariff measures which are allowed to apply under commitments with World Trade Organization (WTO) and in bilateral and multilateral free trade agreements (FTA).
- To increase use of non-tariff measures, provisions on technical barriers to trade (TBT), sanitary and phytosanitary (SPS) measures and trade remedies.
- To build Law on foreign trade management to ensure stability, unity of policies and practice and feasibility of regulations to facilitate operation of enterprises.
- To create and apply import management measures uniform and efficient, focusing on information activities as well as monitor and evaluate effectiveness of applied measures.
- To regularly review and consider, amend, supplement and repeal unnecessary regulations, administrative procedures in order to assure both management objectives: ensuring national security, public order and security, food safety, traffic safety, environmental protection and protection of people's health, other public objectives and ensuring reform of administrative procedures, facilitating enterprises.
2. Specific measures
2.1. Tariff measure
To use effectively measure of import duties and other taxes (environmental protection tax...) in order to support at appropriate level for domestic production, improving competitiveness of domestic goods in accordance with commitments. For domestically produced goods, considering to maintain ceiling import tax rate under WTO commitments and have appropriate schedule to eliminate tariffs on goods originating from countries signed free trade agreements (FTA).
2.2. Tariff quota measures
To research and negotiate with partners in bilateral and multilateral trade agreements to roadmap of managing imported by tariff quotas for goods which needs to be protected appropriately domestic producers in consistent with trend of international economic integration.
2.3. Import prohibition measures
To maintain current system of applying import ban measures for some goods in order to ensure national security, environmental safety, workplace safety and other plausible public objectives in consistent with international treaties having been signed, participated.
2.4. Import quota measures
To comply with WTO commitments to do not use measures of import quotas. Should considering possibility of applying import quota on basis of non-discrimination in some WTO emergency cases which are permitted to apply by WTO.
2.5. Measures of import license
- To use import management measures in form of import licenses for certain goods those affect national security, public order, workplace safety, traffic safety, environment and people's health.
- To establish interdisciplinary management systems to exchange information, coordinate import controls for security and defense goods, dual use goods, chemicals, toxic chemicals and precursors.
- To promulgate specifically list of imported goods under license and being subjects to specialized management. Specifying forms and principles of management, having correct HS code in import and export tariff to facilitate enterprises to comply with these regulations.
- Measures of automatic import license will be considered to apply in needed cases to monitor and control import to serve management as well as analyzing and researching data to issue policies.
- Import licensing, import licensing procedures must comply with licensing procedures under WTO commitments, and the Prime Minister's Decision No. 41/2005 / QD-TTg dated March 2, 2005 on issuing regulation on goods import licensing.
2.6. Technical, specialized measures
- To strengthen promulgation and application of necessary measures in accordance with international commitments under form of technical barriers to trade (TBT) and sanitary and phytosanitary (SPS) in order to protect health of the people, environment, animals, plants, labor safety, traffic safety, construction safety.
- To complete legal documents, consider to adjust rules which are not appropriate for management of products and goods quality. Promulgating system of technical regulations corresponding with items on list of potentially unsafe products and goods (commodity group 2).
- To actively research and build technical requirements of goods in form of standards, technical regulations and conformity, forms of assessing conformity with standards or technical regulations to ensure conformity with nature of products, degree of impact on import value as well as impact of the measure on domestic enterprises.
- To strengthen negotiation and conclusion of agreements on mutual recognition of assessment results, certificates for each specialty.
- To study foreign experience to apply import management through measures of plant and animal quarantine and food safety under orientation: only enterprises which have been recognized to meet requirements of production facilities and food safety by competent authority of Vietnam are allowed to export to Vietnam.
- For some kinds of fruits, animals, plants and items affecting human health, researching to apply inspection measures in exporting countries and granting certification of being allowed to export to Vietnam.
- Building legal basis for these measures must ensure national treatment (NT) and most favored nation (MFN).
2.7. Trade remedies measures
- To improve and modify legal documents on adjustment of trade remedy measures to conform with WTO rules. Supplementing detailed rules regarding procedures, processes and methodology to facilitate application of trade remedy measures, avoiding mistakes when applying.
- To propagate and disseminate legal documents on trade remedy measures, raising awareness and capacity of enterprises on use of anti-dumping measures, anti-subsidiary measures and safeguard measures.
- To enhance capacity of agencies which are responsible for trade remedies. Supporting associations in tasks of gathering information and initiating investigation of cases of trade remedy.
2.8. Measures on origin of goods
- Rules of origin in negotiating free trade agreement (FTA) is a measure of managing goods import with preferential tariffs to select, limit preferential treatment of market access for goods which needs to support domestic production.
- To strengthen management of fighting against fraud of origin of imported goods, preventing goods which do not meet criteria of origin, having fake origin to enjoin tax incentives, create unwarranted competitive advantages, contributing to protection of domestic production and consumer rights.
2.9. Exchange rate measures
To manage flexibly exchange rate towards goal of macroeconomic stability in accordance with import and export management orientation and contribute to maintain competitiveness of Vietnam's goods on international market.
2:10. Other import management measures
- To strengthen and improve effectiveness of specialized test on basis of issuing specific list of specialized test cargo, regulating test sequences, test procedures towards facilitation of operations of enterprises and ensuring management of import requirements. Strengthening coordination between ministries to ensure unified management and reduce duplication in implementing specialized test.
- To develop standards and technical regulations for goods and products in accordance with regulations on environment (eco-labels, waste packaging and packaging recycling...).
- Goods imported from foreign countries are allowed to print warnings, instruction for use in Vietnamese, do not allow use of additional labels. In short term, considering pilot to apply for some items.
- To study possibility of applying intellectual property protection in import management, taking into account correlation of development level of Vietnam and other relevant regulations.
III. Organizing implementation
1. Ministries, agencies under their assigned tasks in the appendix attached to this decision organize to implement and ensure implementation progress.
2. To ensure consistency of goods import management policies, when issuing new policies and new solutions related to management of import, ministries, agencies coordinate and communicate with Ministry of Industry and Trade for agreement before implementation.
3. Ministry of Industry and Trade shall functions as the main implementer to establish interdisciplinary team on import and export, leadership of the Ministry of Industry and Trade will be team leader, representatives of related ministries and agencies are members of the team. The team monitors implementation of the scheme, situation of imports and proposing solutions to timely adjust.
4. Funds for implementation of the scheme shall be allocated from the State budget resources and legitimate funds as prescribed by law.

Long Giang
Source: moj.gov.vn