Malaysia to get benefits from RCEP
Monday, December 21,2020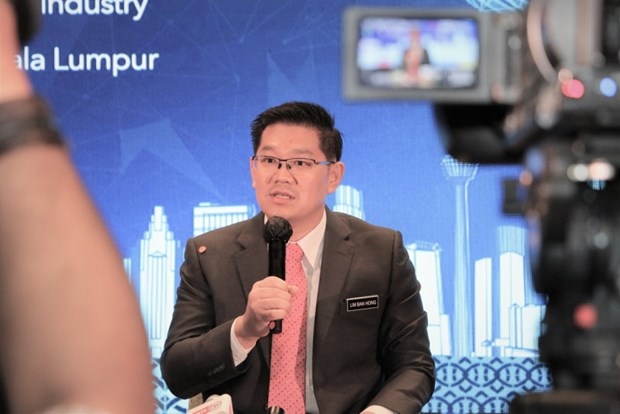 AsemconnectVietnam - Malaysia will benefit from its participation in the Regional Comprehensive Economic Partnership Agreement (RCEP) as it enhances economic integration and facilitation between ASEAN countries and their dialogue partners, namely China, Japan, the Republic of Koreas, Australia, and New Zealand.
Deputy International Trade and Industry Minister Senator Datuk Lim Ban Hong said in front of the lower house on December 17 that each RCEP member state has its own advantages whether in terms of raw materials, expertise and technology, skilled and quality human resources, or a large market.
He said the RCEP would open up wider market access through the elimination and reduction of tariffs and non-tariffs, harmonisation of technical standards and regulations, as well as economic cooperation.
He stressed that the pact will facilitate cross-border trade for locally produced products, and strengthen regional value chain through rules of origin that are easier to use.
Lim also said that the RCEP will strengthen the integration of local companies in the global value and supply chain to become more competitive on the international stage and become global companies, and it will make it easier for Malaysian companies to obtain raw materials for their manufacturing processes.
Local service providers, including those in e-commerce, can enjoy greater market access in terms of cross-border supply, and create a commercial presence in the RCEP region as it is home to 2.2 billion people, or one-third of the world's population, he added.
Furthermore, the deal helps Malaysia attract more foreign investments since Southeast Asia will be the destination of choice for investment.
RCEP participation is also expected to accelerate the regional economic recovery process after COVID-19 through market opening and increased trade facilitation among member states, he said./.
Source:
en.vietnamplus.vn/malaysia-to-get-benefits-from-rcep/193363.vnp