EVFTA puts great pressure on Vietnamese retailers
Saturday, August 15,2020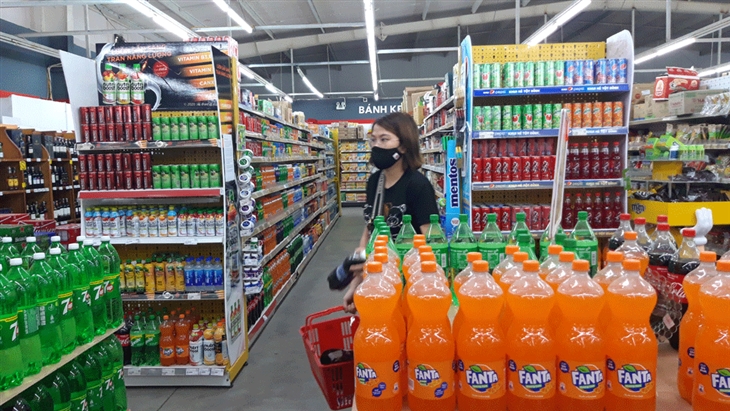 AsemconnectVietnam - The implementation of the European Union-Vietnam Free Trade Agreement (EVFTA), coupled with the increasing penetration rate of foreign businesses domestically, has led to great pressure being put on local retailers, according to business insiders.
Home to a population of approximately 100 million people, the Vietnamese retail market is able to boast huge potential for development, especially with the EVFTA coming into force.
Economic experts agree that the trade deal can be considered a driving force capable of promoting the development of the Vietnamese economy in general, with the local retail industry in particular set to enjoy a boost. With the EVFTA officially coming into effect on August 1, the domestic market has become more open, thereby making it easier for EU businesses, products, and services to gain access to the Vietnamese market.
Furthermore, local distribution firms can enjoy access to higher-quality goods imported from EU member states as a means of enhancing their capacity to do business within the domestic market.
This comes after a number of retail distributors began to emerge within the local market, including domestic and foreign enterprises who make up the majority of the market share and tend to compete with each other to lead the way in terms of new retail trends.
Giant groups that have become well-known brands include Auchan, Family Mart, Lotte, Central Group, Aeon, Circle K, and K Mart, all of whom have continuously strengthened their strategy aimed at penetrating and expanding the retail market locally which indicates the great potential of the Vietnamese retail market.
Despite these positives, the increasing rate of penetration and expansion of foreign businesses has caused great pressure and raised significant concerns among domestic retailers, with plenty of local goods suffering a sharp decline in relation to the market share.
Due to most Vietnamese enterprises being small and medium-sized with only access to limited resources, only a few big Vietnamese enterprises such as Saigon Co-op, VinCommerce, and Massan have been able to develop their own brand capable of competing in the local retail market. Indeed, other businesses have been forced to either shut down, enter into joint ventures, or halt operations altogether.
With the EVFTA having come into force, it is anticipated that large foreign enterprises will strive to continuously increase their market share at a rapid rate in the near future, therefore putting great pressure on domestic retailers.
According to economist Vu Vinh Phu, as a means of dealing with shortcomings and to be able to compete with the markets of other countries, Vietnamese retailers need to focus on key items such as farm produce and food. In relation to high-end products, Phu believes that local firms must concede ground to foreign partners, adding that domestic enterprises are not qualified enough to produce items such as home appliances, refrigeration unites, or more advanced products.
"It is essential to increase the quality of the traditional retail channel which still accounts for 80% of staple foods and foods. Attention should be paid to traditional markets while staying active in boosting co-operation with foreign enterprises in Vietnam, in addition to competing with them", Phu emphasises.
In order to limit the negative impacts caused by the EVFTA, distribution and retail businesses must be careful when studying the contents and internal rules in order to be fully prepared to capitalise on opportunities brought about by the trade deal.
Local firms should move to strengthen links and co-operation ties with both domestic and foreign partners to take advantage of technology and market management. This should be done as a means of enhancing the ability to become involved in the global value chain, whilst also improving quality, added value, and market competitiveness, Phu adds.
Source:
english.vov.vn/economy/evfta-puts-great-pressure-on-vietnamese-retailers-417311.vov