Vietnam-based Korean firms looking to benefit from EVFTA
Thursday, August 13,2020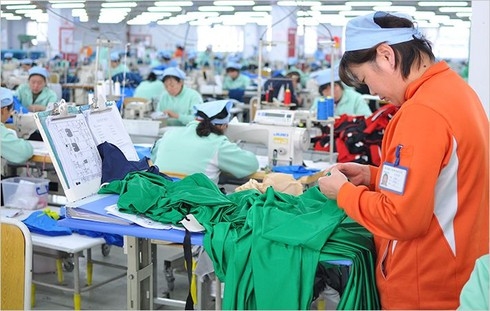 AsemconnectVietnam - The EU-Vietnam Free Trade Agreement (EVFTA) coming into force on August 1 will benefit Vietnam-based Korean companies exporting goods to the EU.
In the report titled "The Impacts of the EVFTA: Effectuation on Korean companies and Implications" issued on August 5, the Institute for International Trade of the Korea International Trade Association anticipated that Vietnam would take on a greater role and status in the global value chain with the EVFTA going into effect in August, following the entry into force of the Comprehensive and Progressive Agreement for Trans-Pacific Partnership (CPTPP) in January 2019.
The report stated, "A high level of market opening is expected as the EU and Vietnam agreed to eliminate around 99 % to 100 % of tariffs based on import bill within 7 years and 10 years, respectively," and added, "As Vietnam's institutional reform, mitigation of non-tariff barriers, protection of intellectual property rights, and strengthening of labour rights and environmental protection obligations are included in the agreement, it will play a major role in advancing Vietnam's economy as well as expanding overseas investment."
In particular, Korean textile and fashion firms based in Vietnam are expected to benefit from this FTA. Under the agreement, Vietnam-based Korean clothes manufacturers exporting to the EU can enjoy a preferential duty for goods made from Korean materials as the EU has FTAs with both Vietnam and the Republic of Korea.
In contrast, clothes produced from Chinese materials cannot enjoy the benefits of the EU-Vietnam trade deal, as China does not have an agreement with the EU.
Currently, the EU depends on China for 30 % of its clothes imports, but it imposes tariffs of up to 12 %. These imports will likely be replaced with Vietnamese goods when tariffs are removed.
In addition, the EU-Vietnam agreement is expected to increase demand for high-quality Korean materials. Since tariffs on consumer goods from Vietnam such as shoes and bags are significantly lowered, Korean producers based in Vietnam will be able to expand exports to the EU.
Kim Jung-kyun, a senior researcher at the Korea International Trade Association, said, "Vietnam has been making aggressive moves to open up its markets. It currently holds FTAs with 52 countries and has emerged as the trade hub of the ASEAN region. Korean companies based in Vietnam need to actively utilise the FTA network built by the country and set up mid-to-long-term strategies to expand trade and investment in Vietnam and restructure the supply chain."
Source:
english.vov.vn/economy/vietnambased-korean-firms-looking-to-benefit-from-evfta-417260.vov