PM gives green light to plan for EVFTA implementation
Tuesday, August 11,2020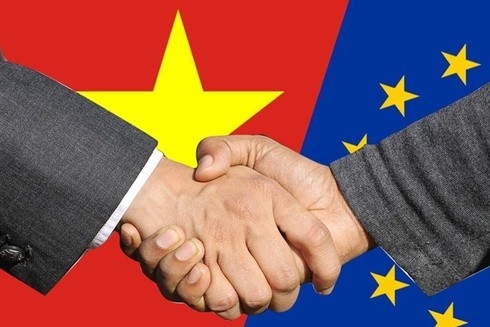 AsemconnectVietnam - Prime Minister Nguyen Xuan Phuc has approved a plan to implement the European-Vietnam Free Trade Agreement (EVFTA), which originally came into force on August 1.
The PM assigned various tasks to relevant ministries and agencies in order to take measures aimed at effectively implementing the trade deal.
The plan will see relevant ministries and agencies be responsible for disseminating information about the trade deal and the various markets of different EU countries, formulating laws and institutions, enhancing competitiveness, and developing human resources.
PM Phuc also outlined the need to strengthen the dissemination of the EVFTA through the media and the internet for those who will be directly affected by the deal, such as farmers, fishermen, associations, co-operatives, the wider business community, workers, and those in other sectors.
A number of trade promotion plans in different EU member states should also be launched to popularize investment opportunities the trade deal would bring to the business communities in other countries, so as to develop greater trade ties and attract additional foreign investment in a number of key areas.
Support programmes will be designed in an effort to help improve the competitive edge of small and medium-sized enterprises (SMEs), micro enterprises, and farmers in line with international commitments. Indeed. a range of solutions will be devised aimed at helping local firms get involved in both regional and global supply chains.
The scheme also focuses on restructuring the industrial sector with the aim of accelerating the industrialisation and modernisation process, while simultaneously encouraging the application of science and technology within the agricultural sector.
A number of incentive policies will also be formulated in order to help foreign-invested enterprises connect with domestic businesses to contribute to establishing and developing supply chains.
Source:
english.vov.vn/economy/pm-gives-green-light-to-plan-for-evfta-implementation-417178.vov