Overall number of positive SARS-CoV-2 cases in Vietnam now 148
Thursday, March 26,2020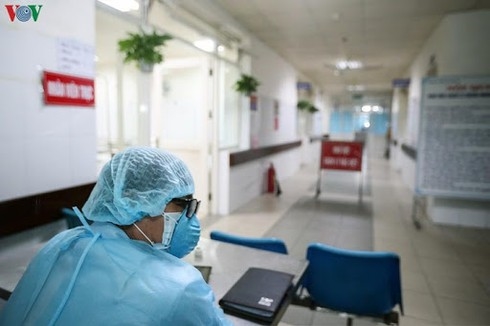 AsemconnectVietnam - Vietnam's total positive SARS-CoV-2 cases jumped to 148 after the Ministry of Health confirmed more seven new cases, including one doctor on March 25 evening and an additional seven cases on March 26 morning.
The seven new cases was confirmed on March 26, including four in HCM City, one in the central province of Nghe An and two in Hanoi.
Of the infected patients reported earlier on March 25, six returned to Vietnam from foreign countries, including Denmark with transits in Doha and Bangkok, the US, Germany and the UK.
Four of the six positive cases are Vietnamese students who pursued study in the UK and the US.
Case 141, the seventh patient, is a 29-year-old doctor working at the Emergency Department of the National Hospital for Tropical Diseases Hospital in Dong Anh district. The patient contracted the novel coronavirus after being exposed from another infected doctor (the 116th patient) who works at the same department.
Among the positive SARS-CoV-2 patients, 12 are Vietnamese nationals, one is a South African national and one is a French national. They are now in stable health condition and placed into isolation for treatment.
Out of 14 new cases, 10 were isolated shortly upon entry, one was a physician who was infected with the virus from isolated patients, and three communicated with others in the community.
Vietnam has had 148 cases of COVID-19 so far, including 14 confirmed in the past 24 hours, of which 17 have fully recovered, and 26 came back negative after undergoing multiple retests.
The remainder are receiving treatment at health facilities throughout the country.
Source:
english.vov.vn/society/overall-number-of-positive-sarscov2-cases-in-vietnam-now-148-411788.vov