ASEAN, Brazil eye stronger trade and investment links
Monday, December 21,2020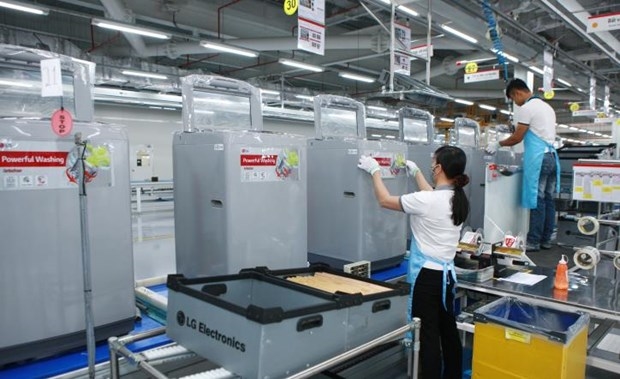 AsemconnectVietnam - Vietnamese Ambassador to Brazil Pham Thi Kim Hoa has attended a virtual meeting between the ASEAN Committee in Brasilia (ACB) and the Brazilian Trade and Investment Promotion Agency (Apex-Brasil) which discussed opportunities for trade and investment and ways to develop economic relations between ASEAN member states and the Latin American country.
The meeting brought together ambassadors of ASEAN member states and Apex-Brasil Chairman Sergio Segovia.
Speaking at the event, Segovia highlighted ASEAN as Brazil's third largest grouping partner and congratulated the bloc on the signing of the Regional Comprehensive Economic Partnership (RCEP) last month.
He later introduced about Apex-Brasil and solutions it is adopting to promote trade and investment in Brazil at the time of COVID-19.
In 2020, the Apex-Brasil organised a number of virtual business-matching events and webinars on food, beverages and information technology with enterprises from Southeast Asia, Segovia said, adding that the agency has also released market research reports, including one for Vietnam focusing on foods and drinks industries following the visit of an Apex-Brasil delegation to the country in late 2019.
These reports have provided Brazilian firms with useful and updated information about the Vietnamese market, he noted.
Next year, the agency plans to take part in virtual trade fairs, webinars and roadshows among others to gain broader access to ASEAN markets for Brazilian companies. It also shows strong interest in the FoodExpo held annually in Vietnam which it plans to participate in next year.
In 2019, the Vietnam-Brazil trade reached nearly 5 billion USD, making Vietnam Brazil's largest trade partner in ASEAN while Brazil is also Vietnam's biggest partner in Latin America.
Ambassador Pham Thi Kim Hoa, for her part, briefed about Vietnam's incentives for foreign investment and called on Brazilian firms to invest in Vietnam's areas of priority, such as logistics, pharmaceuticals, IT, textile and garment, agriculture and biofuel.
She also proposed the Apex-Brasil sign an agreement with the Vietnam Trade Promotion Agency to further boost trade between the two countries./.
Source:
en.vietnamplus.vn/asean-brazil-eye-stronger-trade-and-investment-links/193447.vnp