India commits to ASEAN integration, connectivity agenda
Tuesday, December 8,2020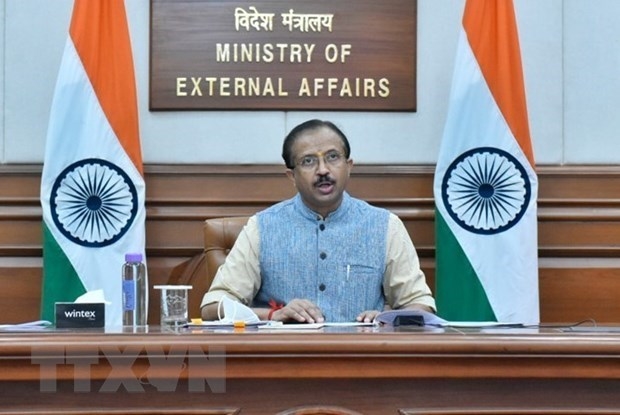 AsemconnectVietnam - Indian Minister of State for External Affairs V.Muraleedharan affirmed India's commitment to the ASEAN integration and connectivity agenda at the 6th India-CLMV Business Conclave held online on December 3-4.
He said Indian looks forward to the ASEAN countries for the utilisation of 1 billion USD credit line for enhancement of physical and digital connectivity.
He took the occasion to invite CLMV countries to join the International Solar Alliance and Coalition for Disaster Resilient Infrastructure, and participate in activities of seven pillars of Indo-Pacific Oceans Initiative, which has synergies with ASEAN Outlook on Indo-Pacific.
He highlighted it is India's firm belief that promotion of businesses and private investments is essential for growth in the CLMV (Cambodia, Laos, Myanmar and Vietnam) region.
Towards this end, a project development fund titled PDF-CLMV with total capital of 5 billion INR (some 68 million USD) has been created by the Indian government in order to catalyse investments from Indian private sector to the CLMV countries by setting up manufacturing hubs in the nations.
Currently, two projects in Myanmar, one in Vietnam and one in Cambodia are identified for collaboration with the Indian private sector.
Along with discussions on infrastructure, healthcare, pharmaceuticals, energy, IT, agriculture, an online international fair was held in the framework of the forum. The Vietnamese Embassy in India's trade office organised a booth to support Vietnamese firms to popularise their products and services at the event.
In addition, the trade office joined hands with the Confederation of Indian Industry to organise an online trade conference themed "establishing partnership to improve competitive capacity in automobile industry, garment and textile, machine and equipment".
Representatives from the Ministry of Agriculture and Rural Development, Ministry of Planning and Investment, Ministry of Information and Communications, Vietnam Chamber of Commerce and Industry, and Vietnamese business community took the occasion to hold discussions with Indian partners on business opportunities and shared business experience in agriculture, food, materials for seafood, supporting industry, garment and textile, clean energy, infrastructure, and transport, among others./.
Source:
en.vietnamplus.vn/india-commits-to-asean-integration-connectivity-agenda/192667.vnp