Scheme on building a competitive transport market in direction of developing multi-modal transportation
Sunday, June 30,2019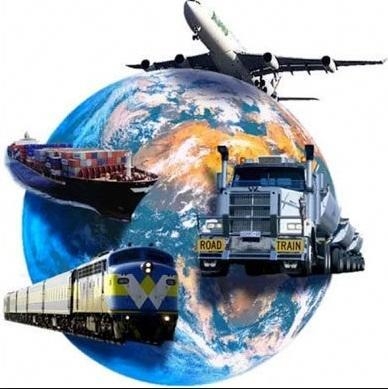 AsemconnectVietnam - Developing the cargo transport market in the direction of promoting the advantages of each mode of transport, associated with the task of transport restructuring to reduce the market share of road transport, increase the market share of railway and road transport Inland waterways and seaways, and at the same time strengthen the connection between transport modes to develop multimodal transport and high quality logistics services
Scheme on building a competitive transport market in direction of developing multi-modal transportation
I. Viewpoint of the scheme
1. Developing cargo transport market in direction of promoting advantages of each mode of transport, associated with the task of transport restructuring to reduce the market share of road transport, increase market share of railway and road transport, inland waterways and seaways and at the same time strengthen connection between transport modes to develop multimodal transport and high quality logistics services.
2. Strengthen the State management of the transport market associating with innovation and improvement of efficiency and enforcement of the system of legal documents and management mechanisms and policies, reforming administrative procedures to create a fair competitive environment.
3. Improve operational capacity, production and business efficiency, competitiveness of enterprises to meet requirements of economic development, enhance competitiveness and international integration. To develop spearhead transport enterprises with high domestic and international competitiveness.
4. Powerful applying science and technology, especially information technology and new technology trends in transportation and logistics such as automation, artificial intelligence, internet connection ... to have breakthrough developments in both the State management and transport market operations, improving transport industry's access to industrial revolution 4.0.
II. Objective of the scheme
1. General objectives
To build a transport market with healthy competition and promote strengths of each mode of transport and develop multi-modal transportation; application of advanced transport technologies to facilitate goods circulation, reduce logistics costs of the economy in context of integration, improve national competitiveness.
2. Specific objectives
a) Strengthen the State management, innovate and improve the policy and mechanism of transport, create a full and highly effective legal environment, clearly define functions of the State management and commercial business, ensure necessary conditions to restructure transport forces, promote socialization, encourage economic sectors to invest in transportation business.
b) To continue to implement the e-Government architecture of Ministry of Transport, serving as the planning platform for information technology application systems of the whole industry; build shared database systems, thereby forming a national database of transportation; improve capacity of information technology infrastructure of Ministry of Transport and solutions to enhance information security and information security in the sector's activities; develop applications with aim of serving the State management activities, serving people and businesses in all specialized fields of Ministry of Transport.
c) Improve operational capacity, production and business efficiency, competitiveness of transport enterprises; complete equitization of the State-owned enterprises in the transport sector. Forming capable transport enterprises, ability to link transport chains and logistics services to provide multimodal transport, reaching out to international markets, especially in maritime, railway and aviation.
d) Reasonable developing transport modes and associating with transport restructuring tasks to achieve specific transport market share targets by 2030 according to the Vietnam transportation market development strategy to 2020 and orientation towards 2030 which was approved by the Prime Minister in Decision No. 318 / QD-TTg dated March 4, 2014.
d) Enhancing connectivity between methods to develop multimodal transport, especially on major transport corridors. Improve service quality and reduce transportation costs, cut freight costs down to about 10% of the gross domestic product value, contributing to reduce Vietnam's logistics costs to about 15% of GDP.
e) Prioritize resources to develop transport infrastructure according to approved strategies and plans to improve transport quality; prioritize construction of new important works to create a breakthrough for transport, works with the role of connecting transport modes.
III. Major solutions
1. Complete system of legal documents
a) Continue to improve system of legal documents to create a full legal environment, more suitable for management of transport market development; attracting economic sectors to participate in transportation business; promote administrative reform, especially administrative procedures in the field of transport.
b) Continue reviewing and supplementing legal system related to construction investment in the form of public-private partnerships (PPP); mechanisms and policies on socialization of investment in infrastructure in service of transport (shallow ports, seaports, inland water ports, rest stops ...).
c) Expeditiously formulating an action plan to implement plan law and Decree No. 37/2019 / ND-CP of May 7, 2019, the Government guides implementation of plan law, in order to ensure a legal basis for construction. To elaborate strategies and plan of transport industry in a synchronous and scientific manner, suitable to the socio-economic development plans.
d) Develop, adjust, supplement and complete legal documents, mechanisms and policies on the application of information technology in management, operation and exploitation of transport, especially for the system online public services, data and statistics systems, intelligent transportation systems, transport trading floors, artificial intelligence ...; build programs, schemes and projects on information technology application, ensuring efficiency and effectiveness of transport policies.
e) Adjust and supplement mechanisms and policies to encourage development of multi-modal transportation and goods transportation across borders in line with reality.
e) Continue to study, amend and supplement regulations on facilitating cross-border transport and trade, bilateral and multilateral agreements on aviation, maritime, road, rail and waterway domestic, and multimodal transport within ASEAN, GMS. Review provisions of law, conditions of transport business with foreign elements according to the international conventions those Vietnam has participated in.
g) Standardize system of processes, rules, standards and norms to reduce transportation costs, build and encourage production, circulation of goods and improve the State management.
2. Develop key transport infrastructure which play a role in promoting transport development and improving transport service quality
a) Prioritize to focus on developing large and modern infrastructures, which can spread: upgrade Tan Son Nhat international airport, build Long Thanh international airport, the North-South expressway in the eastern region, some important sections of high-speed railway on the North-South axis. To formulate schemes on connecting railways to key seaports, including new investment railways to implement investment as soon as having finance resource.
b) Upgrading and improving infrastructure for inland waterway container transportation and logistics services in Hai Phong, Hanoi, Ho Chi Minh City and Can Tho; focus on resolving completely bottlenecks on inland waterways such as Duong bridge, Mang Thit bridge ...; speeding up implementation of project of building a focal container port in Hanoi (Phu Dong port) to develop container transportation from Hai Phong and Quang Ninh areas to Hanoi.
3. Develop harmonious and rational modes of transport, multimodal transport and logistics services
a) Prioritize development of multimodal transport on main transport corridors, especially North-South corridor and corridors connecting with international gateway ports to increase volume of transported goods and reduce shipping costs, reduce logistics costs for import and export goods; promote intermodal transport connection between the ports of Cai Mep - Thi Vai area with Cambodia market, ports in Hai Phong area with southwest China, ports in the Central region with Laos, Thailand and Myanmar.
b) Promoting development of shallow port system according to approved plan as a focal point to connect transport modes in combination with provision of logistics services. To prioritize investment in dry ports connecting with inland waterways in the southern region, shallow ports connecting to inland waterways and railways in northern region.
c) Research to establish and promote negotiations to form a coastal transport route between Vietnam and Cambodia - northeast Thailand.
d) Enhancing the connection of transport services between modes through connecting businesses' activities; to encourage and create conditions for the establishment of large-scale transport enterprises, capable of carrying out international and domestic transport chains with reasonable and high-quality prices.
d) To enhance connection of railway and inland waterway transport services with other modes of transport through forms of socialization of investment in warehousing systems, loading and unloading equipment and connected roads at terminal, port.
e) Improve operational efficiency of transport and logistics transaction floors to facilitate connection between transport units and goods owners, increase transparency of transport market, and improve exploitation efficiency. Encourage transport businesses and shippers to use transport trading floors.
g) Promoting development of river and sea transport into a mode of transport with good service quality, convenience, reasonable price to improve competitiveness and ensure higher and higher market share in domestic transport in the north-south corridor.
h) To attach importance to investment in container transport means on railways, inland waterways and sea routes; improve container handling capacity at hubs of gathering goods, especially key areas of agricultural, forestry and seafood production.
i) Complete development of logistics system and build aviation dedicated logistics centers in the vicinity of Noi Bai, Tan Son Nhat, Long Thanh and Da Nang international airports to meet needs of logistics chain.
4. Facilitate transit transport and cross-border transportation
a) Continue to implement bilateral and multilateral agreements on aviation, maritime, road, rail and inland waterways, to facilitate cross-border transportation of the people and goods and inter- national, multimodal transport within ASEAN. In immediate future, to focus on developing transport between Vietnam and neighboring Laos, Cambodia, Thailand, Myanmar and China. Promote transport development on east-west economic corridor and southern corridor.
b) Promote national single window. Applying national single window mechanism for all procedures related to people, vehicles and import and export goods.
c) Legalize and fully implement commitments in bilateral and multilateral agreements to facilitate signed cross-border transport.
d) Amend and supplement regulations on cross-border vehicles, people and goods to facilitate cross-border transport between Vietnam and neighboring countries.
5. Enhancing application of science and technology and capacity to approach the industrial revolution 4.0
a) Enhancing application of information technology, applying technology of revolution 4.0 in all areas of transportation activities: the State management, management and operation download, link transport modes, multimodal transport management, logistics services. Prioritize implementation of information technology applications to improve labor productivity, strengthen capacity of exploiting infrastructure, means and administrative procedure reform.
b) Completing construction and putting into the e-Government architecture of Ministry of Transport, as a basis for development of information technology application plan which are applicable to all direct units under Ministry of Transport in a timely and accurate manner, improving labor productivity, reducing operating costs and well implementing administrative reform process, meeting objectives of the State management and service of the people and businesses.
c) Building a modern information technology infrastructure system, suitable to characteristics of Vietnam, while ensuring inheritance and creating breakthroughs to achieve specific objectives at a faster rate, aiming at improving quality and efficiency in management and administration activities of the transport sector.
d) Develop a database system of transport activities of transport modes, statistics, transport management software, vehicle management, operation management of delivery floors transport services ..., ensuring uniformity, unity and connection between the State management agencies and transport business units nationwide.
e) Complete information system for road transport management. Promote application of technology in management and exploitation of system of transport operating centers, rest stations, vehicle load control, intelligent traffic systems, training centers, driver test, deployment synchronous cruise control device. Applying RFID technology to synchronously implement automatic toll collection system that does not stop at all BOT stations.
e) Applying science and technology in transport management organizations, increasing the capacity of passing and safety on routes for both passenger and freight trains, especially Hanoi - Ho Chi Minh City route. Innovating technology of locomotives, wagons and loading and unloading equipment; to prioritize application of a number of advanced technologies, high technologies and new interdisciplinary technologies such as electronics, automation, new materials, nanotechnology, clean fuels...
g) Research and applying advanced technologies to improve train speed, improve handling capacity; developing and improving river transport capacity for sea, container transport, super-long and super-weight cargo transportation. Implementing installation of cruise monitoring equipment (AIS) and equipping VHF equipment on inland waterway vehicles according to the itinerary;
h) Applying and gradually owning advanced technology in seaport exploitation, maritime transport and maritime services such as: Automatic container identification, applying marine electronic data exchange system to meet international integration needs. Applying advanced technology in marine navigation exploitation, modernizing maritime signal systems; system of Vietnam coastal information stations; developing maritime support information systems, managing and monitoring vessels operating on the sea.
i) Continuing to modernize technologies in the areas of commercial activities, exploitation and management techniques such as automation technology, digitalization, navigation technology, traffic monitoring and management. Promote research and application of science and technology, apply information technology in process of exploiting vehicles, infrastructure and equipment for airports; owning technology of managing and exploiting new generation aircraft; implementing air transport liberalization according to regional and global routes.
6. Improving competitiveness of transport enterprises; promote role and performance of professional associations
a) Mobilizing all resources, prioritizing investment in construction, upgrading and renovation of essential infrastructure works to create motive forces to attract transport enterprises.
b) Support cooperation, joint ventures, links between transport businesses of specialties to provide multimodal transport services and continuous logistics services and form businesses great in logistics, creating direction and driving force for market development. Improve number of enterprises providing package logistics services, apply modern technology to achieve higher service quality.
c) Study support measures to improve operational efficiency of transport transaction floors; encourage transport enterprises to apply technology to manage vehicles and actively participate in road freight transaction floor to optimize transport routes, minimize situation of empty vehicles and cost.
d) Applying measures to stabilize road freight market, creating a healthy competition. Strengthening management for transport vehicles registered for internal transportation but participating in transportation business leading to imbalance of supply and demand of transport means, unfair competition, wasteful investment. Continue to implement vehicle load control measures to minimize overloading.
d) Renewing management of railway transport business; implementing restructuring of Vietnam railway corporation according to the approved scheme; separate between the State management function of the State management agency with business function of railway transport of enterprises, between enterprises dealing in infrastructure with transport business enterprises. Opening railway freight market to attract private investors. Encouraging enterprises with sufficient capacity to invest, enter into joint ventures and associates to provide railway logistics services, multi-modal transport with participation of railway transport. Develop flexible and reasonable price policies to improve competitiveness with road transport.
e) Adjust and supplement mechanisms and policies to encourage development of inland waterway transport to attract enterprises to continue investing in transport means and sea transport, container transportation; support and encourage enterprises to invest in upgrading and investing in modernizing loading and unloading equipment at inland water ports, especially container loading and unloading and applying information technology in managing and operating exploitation.
g) Continue to review and adjust the port service price framework for each region in order to provide the most close price framework to the practical activities, ensure interests of seaport enterprises and to take appropriate measures so that foreign shipping companies cannot collect arbitrary and unreasonable charges. Research, review and adjust support mechanisms for shipping enterprises in accordance with the practice to enhance competitiveness of national fleet, capable of undertaking domestic shipping market and to increase market share of import and export goods.
h) Continuing to effectively implement restructuring scheme of Vietnam Maritime Corporation (VIMC) and Vietnam Shipbuilding Industry Corporation (SBIC).
i) Enhancing capacity of domestic airlines to compete in the ASEAN unified aviation market, proceeding to effectively participate in wider inter-airline aviation markets such as ASEAN - EU, ASEAN - China, ASEAN - India, ASEAN - Korea ... Continue to increase participation of private airlines, low-cost airlines. Promote development of cargo transport services and research and develop separate cargo fleet of Vietnamese airlines to key international markets.
k) Innovating operation modes, improving role and performance of logistics associations. Associations should strengthen coordination with the State management agencies to promote activities of linking large enterprises to small and medium enterprises and domestic enterprises with foreign enterprises; maximizing resources, management experience and leading technology of large enterprises and foreign enterprises to support development of small and medium enterprises in the country, support enterprises to improve quality of transportation service, logistics services, strengthening links to develop multimodal transport and domestic and international logistics services chain. At the same time, associations need to actively innovate and improve their capacities, thinking and modes of operation in providing services to support member enterprises. Local associations participate in implementing policies in localities, supporting enterprises to develop sustainably.
l) Develop a roadmap to improve competitiveness and capacity of transport businesses to access new world free trade rules and agreements.
7. Enhancing international cooperation in transportation
a) Promote bilateral and multilateral cooperation in transport and logistics with neighboring countries, GMS countries, ASEAN, EU ... Promote cooperation with other countries as traditional partners, important partners in field of transportation such as Japan, Korea, United States, Germany ... to continue calling for capital to support infrastructure development, receiving advanced technology transfer in management, investment and development of transportation system.
b) Actively participate, contribute to multilateral transport forums, with priority given to active and responsible participation in transportation cooperation activities within the framework of ASEAN, APEC, ASEM as well as more active participation in activities in international transport specialized forums such as International Civil Aviation Organization (ICAO), International Maritime Organization (IMO), Organization for Cooperation of Railways (OSJD), International Road Organizations Association.
c) Actively guide and support transport businesses to participate in international integration process, access to new free trade agreements. Continuing to consolidate and develop human resources for international integration.
d) Strengthen cooperation with foreign partners to expand logistics infrastructure connection with countries in the region to promote the effect of transboundary transport and transit.
8. Improving quality of training and developing human resources
a) Research, update, improve content of training programs on transport, logistics, apply advanced training methods, follow direction of intensive professional training, increase time for practical training.
b) Develop and implement specific plans for retraining and training; privatizing training to improve qualifications and capacity for the management, civil servants, employees and workers who are capable of receiving technology transfer from projects and partners at home and abroad through promoting international cooperation on training.
c) Improving capacity and equipment for training and coaching institutions, especially pilot training, air traffic control, maritime officers and crew; strengthen coordination and cohesion between human resource use units with training and training institutions to ensure that human resources are knowledgeable and skilled close to the actual work needs and effectively use trained human resources.
d) Connecting training organizations and Vietnamese logistics enterprises with foreign training organizations to improve efficiency of logistics training and human resource training.
9. Inspection work
a) Strengthen the inspection and examination of transport activities of all fields, especially inspectors to check observance of business regulations and conditions of transport business and regulations planning on registration, vehicle registration and regulations on ensuring traffic order and safety. Strictly implementing Directive No. 29 / CT-TTg dated October 5, 2016 of the Prime Minister on handling of road traffic means by expiry date and overdue inspection. Resolutely handle vehicles that do not meet conditions for registration and to ensure healthy competition in transport operations.
b) Strictly dealing with violations of vehicle load, management, installation and use of vehicle cruise monitoring equipment, issuance and use of badges, declaration and listing of freight rates of transport units ... Coordinate closely with localities in managing, supervising and handling violations of transport activities in the area.
c) Improve effectiveness of receiving and processing and responding to feedback and proposals of transport enterprises and people; dialogue to remove difficulties and obstacles. Measures should be taken in time to promptly handle cases of seriously implementing regulations on receiving, handling and responding to feedback and proposals.
10.
Other solutions and tasks: Specific solutions and tasks to develop freight transport market up to 2025 are specified in the appendix attached to this decision.
IV. Organizing implementation
1. Ministry of Transport
a) Leading and coordinating with ministries, branches and localities to implement this scheme; study and propose mechanisms and policies to mobilize resources to ensure the effective implementation of the Scheme; continue to perform synchronously and drastically tasks according to the Prime Minister's Directive No. 21 / CT-TTg of July 18, 2018 on stepping up the implementation of solutions to reduce logistics costs and effectively connect transport infrastructure system.
b) To closely coordinate with localities in managing, supervising and handling violations of transport activities in their localities in order to ensure healthy competition in transport activities.
c) Organizing propaganda, dissemination, training and guiding the contents of the scheme; and at the same time periodically assess implementation situation and report to the Prime Minister; propose amendments and supplements to the scheme when necessary.
2.
Ministry of Construction
a) Coordinate with Ministry of Transport and Ministry of Science and Technology in revising, supplementing and formulating standards and technical regulations related to criteria to ensure connection conditions among modes of transport such as railway station system, warehouse and warehouse system, dry port...
b) Coordinate with localities and Ministry of Transport in reviewing and moving infrastructures outside urban centers such as railway stations, car terminals and seaports.
3. Ministry of Planning and Investment shall assume prime responsibility and coordinate with Ministry of Transport and the ministries, branches and localities in studying, amending and supplementing mechanisms and policies to attract investment capital from non State-owned economic sectors for investment in infrastructure development and transport operation, especially multimodal transport. Presiding over and reviewing and developing a legal system related to construction investment in form of public-private partnerships (PPP).
4.
Ministry of Finance
a) Advise to ensure financial policies for implementation of the Scheme.
b) Assume prime responsibility for and coordinate with concerned ministries and branches in, reviewing, amending and supplementing policies on taxes, charges, service prices and financial support mechanisms along direction of facilitating multi-modal transportation development and logistics services.
c) Coordinate with Ministry of Transport to develop mechanisms and policies on tax and finance to encourage enterprises to invest in technological innovation, research and development and business investment activities in the fields of information technology and advanced technologies in transportation industry.
5. Ministry of Science and Technology
a) Coordinate with Ministry of Transport to connect scientific and technological programs and tasks, organize research and test new technologies used in the transport field; continue to issue standards for economical and efficient use of energy for means of transport.
b) Leading and coordinating with Ministry of Transport, relevant ministries and agencies to review, adjust and supplement mechanisms and policies related to capacity building for research, application and transfer science and technology and technical progress, privatizing resources for scientific and technological development, supporting transport industry to implement the scheme.
6.
Ministry of Industry and Trade
a) To function as the key implementer and in collaboration with Ministry of Transport and other ministries to complete legal framework for logistics services activities.
b) Coordinate with Ministry of Transport, Ministry of Information and Communications in providing legal support on e-commerce to form commodity transport transaction floors.
c) To function as the key implementer and in collaboration with Ministry of Transport to guide transport enterprises to access regulations in new free trade agreements.
7. Ministry of Information and Communications shall coordinate with Ministry of Transport in focusing on promoting development of specialized information technology infrastructure, promulgating policies to encourage enterprises in transport and investment sector to invest and develop new technology business.
8. Ministry of Natural Resources and Environment shall coordinate with Ministry of Transport and localities to review and propose policies related to land, natural resources, environmental protection and assurance of multi-transportation activities, sustainable and environmentally friendly logistics operations.
9.
People's Committees of provinces and cities under central authority
a) Develop plans to implement scheme in accordance with local conditions.
b) Study mechanisms and policies to encourage investment in infrastructure in accordance with potentials, advantages and needs of the locality; priority mechanisms and policies to support development of freight transport, multimodal transport and logistics services in the locality.
c) to function as the key implementer and in collaboration with Ministry of Construction, Ministry of Transport and enterprises to make specific plans and synchronous solutions to build, expand and relocate some key transport infrastructure such as dry ports, goods distribution centers, car terminals, national railway stations, seaports; prioritize allocation of land fund for development of shallow ports, goods distribution centers and car terminals ... land fund for logistics service development.
10.
Associations and businesses
a) Vietnam Logistics Business Association (VLA), Vietnam Shipowners' Association (VSA), Vietnam Automobile Transportation Association (VATA), Vietnam Ship Agents and Brokers Association (VISABA ), Vietnam Seaport Association (VPA), Vietnam Shippers' Council (VNSC) ... promote and strengthen business association activities to improve quality of transport services, develop multi-transportation methods and domestic and international logistics service chains.
b) Domestic transport and logistics enterprises strengthen application of modern science and technology, especially information technology to improve competitiveness, improve quality of transport services and reduce prices and fees of service.

Source: Vitic/ thuvienphapluat.vn