Plan on improving Logistics Performance Index of Vietnam
Tuesday, April 30,2019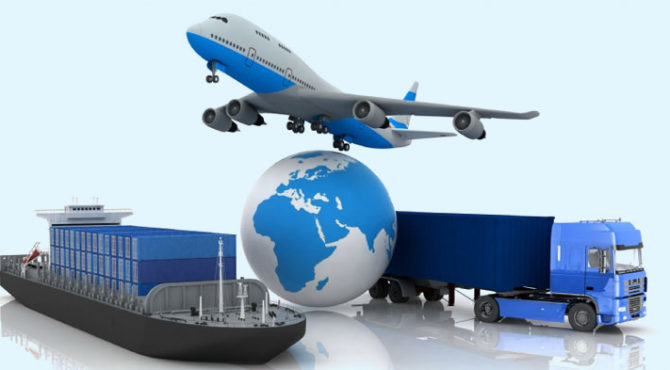 AsemconnectVietnam - Improving the ranking of Vietnam in the Logistics Performance Index (referred to as LPI) announced by the World Bank (WB) from now to 2025 to 5 - 10 steps, contributing positively to improving the environment business school, cutting costs, improving competitiveness in providing logistics services in Vietnam, improving innovation capacity, ... contributing to the successful implementation of the Government Resolution on distribution socio-economic development
Plan on improving Logistics Performance Index of Vietnam
I. The goal
Improving the ranking of Vietnam in the Logistics Performance Index (referred to as LPI) announced by the World Bank (WB) from now to 2025 to 5 - 10 steps, contributing positively to improving the environment business school, cutting costs, improving competitiveness in providing logistics services in Vietnam, improving innovation capacity, ... contributing to the successful implementation of the Government Resolution on distribution socio-economic development.
II. Missons
1. The task group on infrastructure upgrade
- Promote public-private partnership (PPP) for logistics infrastructure development projects: continue to take advantage of the support of international organizations and partners with advanced technology in infrastructure development. logistics.
- Attract investment in construction of large-scale aviation logistics centers, modern equipment to serve the demand of air transport of domestic enterprises and act as hubs for goods transportation. foreign goods, especially e-commerce goods.
- Implementing the project of upgrading and modernizing the North-South railway; to renovate and upgrade railways of Hanoi - Hai Phong, Hanoi - Thai Nguyen, Hanoi - Lang Son, Hanoi - Ha Long; study the plan and roadmap for building a railway line linking Lach Huyen international gateway port; calling for investment, capacity building and loading and unloading of railway terminal stations.
- Investing in expanding Tan Son Nhat international airport, researching to build infrastructure and organizing traffic to minimize traffic congestion around the airport area.
- Attract resources to invest, renovate and upgrade transport infrastructure to connect and upgrade Cai Mep - Thi Vai fairway.
- Accelerate the completion of investment projects on construction of Lach Huyen international gateway port (Hai Phong) and planned port clusters in localities.
- To step by step invest in inland waterway transport infrastructure systems, proceeding to definitely deal with congestion points on the main waterway transport corridors; To build inland water ports with modern equipment, especially in the Mekong River delta and Red River delta regions.
- Research and develop a connected road system in line with the planning and development scale of the system of seaports, inland water ports, airports and railway stations.
- Promulgate a document guiding the Road Traffic Law No. 23/2008 / QH12 to determine the limit of liability of goods transport dealers by cars as required in Clause 3, Article 73 of this Law.
- Reasonable planning of locations for gathering trucks, containers and warehouses, including warehouses of postal enterprises.
- Developing a system of criteria, classification criteria, promulgating national standards on forestry logistics. Research and propose a number of mechanisms and policies to support and develop logistics centers in the process from construction investment to operation.
- Planning and deploying construction of warehouse system, logistics center serving agriculture in large-scale commodity agricultural production areas and connecting from these areas to logistics centers and seaports and airports .
- Considering the conversion of small and medium industrial zones and clusters in urban areas or agricultural land into infrastructure serving logistics activities in accordance with local characteristics and situation.
- Research, propose mechanisms and policies on land, investment procedures to accelerate the implementation of logistics infrastructure projects.
2. The task group on improving delivery capabilities
- Review and complete policies and regulations on transit and transshipment of foreign goods through Vietnam in a clear, convenient and suitable manner with Vietnam's international commitments to exploit geographical advantages economic in providing logistics services.
- Support and enhance law dissemination to raise awareness and knowledge for enterprises providing postal services on logistics, e-commerce and technology application in post, thereby improving capacity , respond well to delivery needs, especially for e-commerce goods.
- Research and develop e-logistics models to improve cross-border delivery capabilities, especially for domestic e-commerce and cross-border e-commerce.
- Arrange reasonable working time at the port authorities and customs authorities to assist enterprises to quickly clear customs and release goods.
- Deploy electronic delivery order, electronic warehousing and ex-warehousing in the operation of all seaports, airports and logistics centers.
3. The task group on improving capacity and quality provides logistics services
- Promote trade promotion activities for logistics services, strengthen international cooperation on logistics to develop cross-border logistics services, first of all neighboring countries and ASEAN markets.
- Host the logistics events and exhibitions in Vietnam, first of all FIATA Congress. Support and create conditions for businesses to participate in logistics events and exhibitions in the country and abroad.
- Support businesses to open representative offices, invest abroad in the field of logistics service provision.
- Support start-up for logistics service enterprises and enterprises to research and develop applied technology for logistics activities.
- Develop a competitive index of regional logistics.
- Bringing logistics content into the annual Provincial Competitiveness Index (PCI) survey; synthesizing inadequacies and problems of logistics law that enterprises propose and reflect on state management agencies.
- Support to provide market information for logistics enterprises.
4. Group of tasks on technology application, optimal access capability
- Update and monitor indicators related to technology and innovation to improve the efficiency of logistics services, orient and encourage businesses to focus on innovation, improve technological capacity, creativity and application New technology to adapt to production in the global value chain.
- Supporting research, development and application of new and advanced technologies in logistics activities to catch up with the new trends of international logistics market (eg blockchain, self-propelled delivery equipment, transport vehicles) load delivery in accordance with urban traffic ...), towards developing green logistics, smart logistics.
- Developing and completing the legal framework for the operation of transport transaction floors and the forms of technology application in logistics activities, innovating management methods to facilitate these forms of development.
- Building and perfecting the system of national standards, national technical regulations on traceability and application guidelines; build, deploy and apply a unified traceability system throughout the country.
- Promote technology application to ensure the ability to access and monitor goods throughout the supply process.
5. Group tasks on shortening time and reducing costs
- Review and propose to abolish, simplify investment conditions, unreasonable business conditions.
- Promote administrative reform; enhance the responsibility of the head, enhance administrative discipline and discipline; to build and develop a contingent of civil servants with adequate capabilities, qualities and spirit to support enterprises; end harassment, local, costly and create informal costs for businesses. Resolutely removed from the industry, civil servants requiring businesses to pay non-regulated amounts.
- Limit the promulgation, at the same time review and reduce fees and charges on the use of infrastructure affecting domestic goods circulation and import and export of most businesses.
- Working with foreign shipping companies to ensure the service charge at port is reasonable.
- Review and inspect BOT projects, ensuring that the toll fee is not too high, does not create a burden for enterprises when using BOT infrastructure.
- Promote the application of online payment in online public services. Applying 100% of online payment in collecting specialized inspection fees in the field of industry, trade, agriculture and health.
- Transfer all collection of tolls to automatic payment, online via bank.
6. Group of tasks to improve customs clearance efficiency
- Promote the implementation of the National Single Window, increase the number of online level 4 public services participating in this mechanism.
- Promote the implementation of ASEAN Single Window and formally connect with non-ASEAN trade partners.
- Stepping up the reform of specialized inspection of import and export goods in the direction of abolishing, simplifying unnecessary procedures, conducting risk assessment, changing from pre-check to post-check; have a mechanism to coordinate and recognize quality certificates and specialized inspection of goods among countries having trade agreements with Vietnam.
- Deploy the automation of customs supervision procedures for import and export goods at all air and sea border gates nationwide.
- Application of information technology in controlling customs clearance time. Publicize information on the time of receiving and implementing customs clearance procedures for each ministry and branch in real time on the National Single Window.
7. Group of auxiliary tasks
- Coordinate with the World Bank to provide and update information and data in a complete and timely manner to assess and rank Vietnam's LPI objectively and accurately.
- Review the code of logistics training industry to reflect the nature of logistics services, create conditions for schools to open their branches and logistics training.
- Promoting training, credit recognition, training in international diploma in logistics.
- Diversify forms of logistics training such as online training (e-leaming), training in schools combined with practical training, on-the-job training at enterprises.
- Supporting infrastructure investment for logistics training (logistics operation simulation room, IT application center to handle and coordinate logistics activities ...).
- Develop forecasts on training needs and support policies, priorities on developing high quality human resources for logistics.
III. Organization of implementation
1. Import and Export Department:
a) Leading and coordinating with ministries, branches and localities to deploy, urge, inspect and supervise the implementation of this Plan.
b) Summarize and evaluate the situation of annual implementation together with reporting on the implementation of Decision 200 / QD-TTg February 14, 2017.
2. Funding for implementation of this Plan shall be mobilized from the following sources: state budget capital, enterprise capital, loans from credit institutions, international funding and other lawful mobilized capital sources according to regulations. under the law.
3. Proposing ministries and branches to elaborate specific plans of units and localities, allocate budgets and mobilize other lawful capital sources according to the decentralization and current law provisions to deploy the The tasks stated in the Appendix of this Plan have a quarterly report to the Ministry of Industry and Trade for consolidation.

Source: Vitic / thuvienphapluat.vn